May 17th, 2013 // 2:13 am @ jmpickett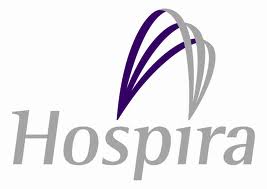 Latest FDA and cGMP Compliance News
Hospira has received another warning letter from FDA, which is the latest in a string of warning letters going back 2 years.
The most recent letter is dated May 9 and details about 12 deficiencies in design and quality assurance systems for devices that FDA investigators found during an audit of the company's HQ in Lake Forest IL. This warning letter is a result of FDA not being satisfied by the company's responses from a January inspection.
The warning letter also found fault with the decision of Hospira to stop producing some of its IV pumps. This was disclosed earlier this month.
The letter noted that FDA did acknowledge the global device strategy of the company, but FDA noted that it had big concerns with the timelines that the company has to replace infusion pumps, including Symbiq and Gemstr with Plum A+ pumps.
The plan to replace the pumps is thought to cost about $400 billion and will be spread out over a few years.
This is the 3rd FDA warning letter to Hospira in three years, and the company has had serious cGMP and quality problems since 2011.
Hospira executives downplayed the letter during an investor presentation in Chicago. The Lake Forest facility does not manufacture devices, but is a center for handling complaints and designs. The letter should not affect the device strategy for the company in 2013. Hospira will reply to FDA within the next 10 days.
The problems noted in the warning letter have to do with problems in verification that designs of the pumps meet spec, problems with proper procedures for CAPA, record keeping and document control issues, and problems with reporting of adverse events.
For detailed information about how to bulletproof your 510(k) for your new device, check out our upcoming webinar.