April 19th, 2011 // 12:54 pm @ jmpickett
FDA has turned down Eli Lilly's new drug application for liprotamase (Sollpura), a pancreatic enzyme product for cystic fibrosis and other diseases that cause pancreatic insufficiency, according to a press release from the company.
The FDA told Eli Lilly that it needs to conduct an additional clinical trial prior to re-submission.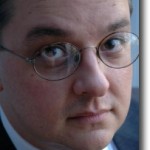 May 11 Top Selling Webinar – FDA Compliance Ace John Avellanet Presents – FDA Expectations of Senior Management
Save 50% Now with Offer Code 1012199
The rejection does not come as a surprise, since the FDA's Gastrointestinal Drugs Advisory Committee in January voted 7-4, with one panelist abstaining, that liprotamase should not be approved for use in patients with cystic fibrosis, chronic pancreatitis, and pancreatic cancer.
Those diseases all compromise pancreatic function, resulting in severely impaired secretion of the digestive enzymes. Patients with exocrine pancreatic insufficiency cannot properly absorb lipids, resulting in weight loss and severe malnutrition.
Liprotamase works by combining three enzymes that aid in helping the body digest proteins, complex carbohydrates, and triglycerides.
Eli Lilly's multicenter, double-blind trial randomized 138 patients with cystic fibrosis and exocrine pancreatic insufficiency to receive either liprotamase or placebo.
The primary efficacy endpoint was the change in coefficient of fat absorption (CFA), which measures the percentage of fat absorption relative to dietary fat intake.
Liprotamase was found to be less effective than currently available products (Creon, Zenpep, and Pancreaze).
Patients on liprotamase experienced an average 11% improvement in CFA (P=0.001). But in earlier trials for the other PEPs, that percent change was much larger, ranging from 25% to 40%.
Supporters of liprotamase, including cystic fibrosis patients enrolled in the company's clinical trial, said liprotamase offers a major benefit over other PEPs — it requires patients to take significantly fewer pills each day.
People with cystic fibrosis must take handfuls of PEPs with every snack and meal to help them absorb fat and nutrients from food. However, liprotamase requires just a single pill each time the person eats.
Liprotamase is made by Cambridge, Mass.-based Alnara Pharmaceuticals, which was acquired by Eli Lilly in 2010.
In a press release, Eli Lilly said it will work with the FDA to provide more information on liprotamase.
"Lilly is looking forward to further discussion with the FDA to address the items outlined in the letter and provide the requested information as quickly as possible," Eiry Roberts, MD, vice president of Autoimmune, Bone-Muscle-Joint, Liprotamase Product Development at Eli Lilly, said in the statement.
"We are committed to working with the Agency and the cystic fibrosis community to make this important treatment option available to patients," she added.