May 31st, 2011 // 12:47 pm @ jmpickett
Facility inspection results, court actions and details of drugmaker practices that may jeopardize public health are now easier to find thanks to an FDA web portal dedicated to enforcement activities. The agency's goal, part of Phase II of its Transparency Initiative, is to make its compliance-related activities "more accessible, downloadable and searchable."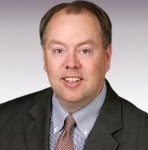 June 21 – Webinar – Former FDA Chief Council Sheldon Bradshaw – Warning Letter Update
Save $50 w/Offer Code 101250
Information about facility inspections "can be expected to create a greater incentive to bring practices into compliance with the law," according to an FDA statement.
Included are summaries of "common inspectional observations of objectionable conditions or practices," summarized by fiscal year. Also available is a searchable database of inspected facilities that includes such details as inspection dates, type of products and inspectional classification.
The announcement of easier accessibility to company-specific compliance information comes during a lull in the FDA's drumbeating over misdemeanor prosecution of executives at companies that are repeat GMP offenders. However, some execs have been included in manufacturing- and marketing-related compliance actions. For example, the J&J McNeil consent decree cites the company's VP for quality and VP for operations for OTC products as defendants.
Read more: FDA posts inspection findings, common violations – FiercePharma Manufacturing http://www.fiercepharmamanufacturing.com/story/fda-posts-inspection-findings-common-violations/2011-05-31#ixzz1NvwZYRkQ
Subscribe: http://www.fiercepharmamanufacturing.com/signup?sourceform=Viral-Tynt-FiercePharma Manufacturing-FiercePharma Manufacturing