April 29th, 2011 // 12:57 pm @ jmpickett
In an 18-0 vote, an FDA advisory committee has voted to recommend approval of Vertex's ($VRTX) telaprevir for people with genotype 1 chronic hepatitis C. The vote comes a day after the same panel offered its unanimous support for Merck's hepatitis C treatment boceprevir. And the experts' ready embrace of these breakthrough meds left both drug developers in an ideal position to follow up with a formal agency sanction in a matter of weeks–the last hurdle that separates both companies from a megablockbuster market.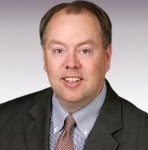 May 19 – Webinar – Former FDA Chief Council Sheldon Bradshaw – Warning Letter Update
Save $50 w/Offer Code 101250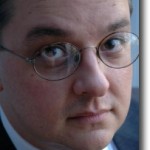 May 11 Top Selling Webinar – FDA Compliance Ace John Avellanet Presents – FDA Expectations of Senior Management
Save $50 Now with Offer Code 101250
Vertex's drug faced one major safety issue–about half of the patients who received telaprevir experienced an eczema-like rash. The company argued that the rash was easily managed and disappeared when patients taking the new drug were switched to the standard of care. Panelists felt physician and patient education, along with additional materials and a toll-free hotline, would be sufficient to manage that side effect. And with that the biggest potential roadblock to telaprevir's approval was gone.
Sign up for our FREE newsletter for more news like this sent to your inbox!
The FDA's final decision on the drug is expected by May 23, 2011. The agency is not bound by the committee's recommendation, but usually follows its advice. In this case, the agency's staff review clearly supported telaprevir–something rarely seen in biotech, especially as the feds have toughened up on safety concerns. For Vertex, which retains U.S. marketing rights, the vote represents one more giant step toward its vision of creating a major biotech player, with more promising therapies in the pipeline and a blockbuster revenue stream to grow the company further.
"Hepatitis C is a curable disease with potentially devastating consequences if left untreated, so we are pleased by the Committee's unanimous recommendation to approve telaprevir for a broad group of people with hepatitis C," said CSO Peter Mueller in a statement. "We look forward to working with the FDA as it prepares to make its decision next month."
Read more: FDA panel unanimously backs Vertex's Hep C drug telaprevir – FierceBiotech http://www.fiercebiotech.com/story/fda-panel-unanimously-backs-vertexs-hep-c-drug-telaprevir/2011-04-29#ixzz1KusQNkpR
Subscribe: http://www.fiercebiotech.com/signup?sourceform=Viral-Tynt-FierceBiotech-FierceBiotech