April 25th, 2011 // 12:40 pm @ jmpickett
The Food and Drug Administration wants several manufacturers of hand sanitizers to clean up their marketing act, saying they are going too far by claiming that their products prevent infection from the potentially deadly bacteria known as MRSA, or methicillin-resistant Staphylococcus aureus.
Find Qualified Vendors for Contract Lab Testing/Outsourcing – Laboratoryretriever.com
FDA warning letters target the makers of StaphAseptic, Safe4Hours, Dr. Tichenor's and CleanWell products for violating product labeling laws. "MRSA is a serious public health threat," FDA official Deborah Autor said in a news release. "The FDA cannot allow companies to mislead consumers by making unproven prevention claims."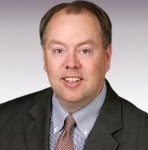 May 19 – Webinar – Former FDA Chief Council Sheldon Bradshaw – Warning Letter Update
Save 50% w/Offer Code 1012199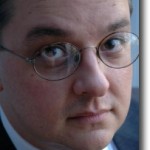 May 11 Top Selling Webinar – FDA Compliance Ace John Avellanet Presents – FDA Expectations of Senior Management
Save 50% Now with Offer Code 1012199
Tec Laboratories Inc. of Albany, Ore., which makes the StaphAseptic gel, says on its website that the product "can help prevent skin infections caused by bacteria such as MRSA, staph, and other germs." In a brochure, it also has claimed that "StaphAseptic kills 99.9% of antibiotic resistant staph (MRSA)."
But in its letter to the company, the FDA said it was "not aware of evidence that this product is safe and effective in preventing individuals from becoming infected" by the bacteria.
Similar letters went out to JD Nelson & Associates of Westerville, Ohio, which makes Safe4Hours; Dr. G.H. Tichenor Antiseptic Co. of New Orleans; and Oh So Clean, Inc. of San Francisco, the maker of CleanWell products. JD Nelson and Oh So Clean also were cited for making unsubstantiated claims that their products can prevent infection from E.coli bacteria and the H1N1, or swine flu, virus.
Oh So Clean provides "laboratory data" on its website that its CleanWell Hand Sanitizer wipes out 99.99 percent of MRSA, E. coli and other microbial menaces within 15 seconds. The product's "novel combination of [essential plant] oils has proven highly effective at eliminating harmful transient bacteria," the company proclaims.
The four sanitizer companies have 15 days to correct the violations cited in the warning letters or face legal action.
The FDA notes that MRSA is potentially life-threatening, sometimes causing infections that cannot be fought with customary antibiotic treatments. It is particularly threatening to hospital patients with weakened immune systems, but it also causes skin infections and abscesses in otherwise healthy people.
Separately, British health regulators warned anyone visiting a farm over the Easter weekend not to rely on hand sanitizers to protect themselves or their children against germs that may be present in animal dirt. The Health Protection Agency said in a news release that both adults and children should thoroughly wash their hands with soap and water after petting farm animals.
According to the HPA, 1,328 people were reported to have fallen ill with an intestinal disease between 1992 and 2009 after visiting a petting farm.