June 1st, 2011 // 12:22 pm @ jmpickett
The FDA announced May 26 the launch of a Web portal on the agency's enforcement activities.
The portal includes a searchable database of inspection information, including the names and addresses of inspected facilities, inspection dates, type of products involved and the final inspectional classification — no action indicated (NAI), voluntary action indicated (VAI) or official action indicated (OAI). The portal also provides "a summary of the most common inspectional observations of objectionable conditions or practices made during inspections," the FDA said.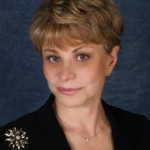 New Webinar – July 28 – Dangerous Documents: How to Avoid Landmines in Your FDA Documents and Emails
Speaker: Nancy Singer, President, Compliance-Alliance LLC, former DOJ attorney
Save $100 w/Offer Code 59100
According to the agency, access to the information available through the portal will give the public "more information about company practices that may jeopardize public health, as well as about companies that have had satisfactory FDA inspections." Access to the information also "can be expected to create a greater incentive to bring practices into compliance with the law," the agency said.
The portal is part of the second phase of the FDA's Transparency Initiative, launched in June 2009. The FDA's Inspections Database is accessible online.