April 19th, 2011 // 1:12 pm @ jmpickett
The federal Food and Drug Administration is asking a Wisconsin firm tied to infections and death blamed on contaminated medical wipes to voluntarily stop making and distributing its drug products.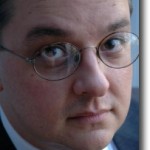 May 11 Top Selling Webinar – FDA Compliance Ace John Avellanet Presents – FDA Expectations of Senior Management
Save 50% Now with Offer Code 1012199
The move is aimed at halting operations at H&P Industries Inc., which does business as the Triad Group of Hartland, Wis., said Michael C. Rogers, the FDA's acting director of the Office of Regional Operations. It comes at the conclusion of an intense, week-long inspection that concluded Monday, Rogers said.
"We have evidence that shows this firm made and distributed products with a variety of opportunistic pathogens," Rogers said.
A spokeswoman for H&P Industries Inc. said firm officials were reviewing the request and had no immediate comment.
The cease-and-desist request follows a series of msnbc.com news reports about inspections at the Triad Group plant and massive recalls of alcohol prep wipes, povidone iodine prep wipes and lubricating jelly all suspected of bacterial contamination.
The alcohol wipes, which were recalled for potential contamination with the bacteria Bacillus cereus, have been blamed for several serious infections and the death of a 2-year-old boy in Houston.

This is the strongest action that the FDA has taken in the case, but involves no mandatory changes. The move does not rise to the level of a court order, in which the agency could go to court to force the firm to stop its operations.
Rogers said the agency has not yet concluded its investigation of the H&P Industries situation or made a final determination that could lead to sanctions including court action. He said the interim move is aimed at protecting public safety. He wouldn't say exactly what violations the new investigation revealed, but said that recalls would be issued for any products that jeopardized public health.
"We're still evaluating all of the information," he said.
Firm overhauls top management
The FDA's move comes days after H&P Industries officials vowed to overhaul its management and revamp quality control and manufacturing processes in the wake of government inspections, new documents show.
David Haertle and Eric Haertle, two brothers who own H&P Industries Inc., will step away from daily operations of the 30-year-old family firm, according to documents posted by the FDA. A new chief operating officer will be appointed, the new documents indicate.
However, David Haertle, 48, will continue to serve as manager of the Triad Group and Eric Haertle, 44, will take over as president of H&P Industries.
In the midst of questions about product safety, both men have put their Wisconsin homes up for sale. David Haertle is asking $2.6 million for a 5-bedroom, 6-bathroom lakeside home in Oconomowoc Lake, Wis. Eric Haertle is seeking $789,900 for a 4-bedroom, 4-bathroom "executive home" in Delafield, Wis., according to the listing.
H&P Industries is pledging to hire a new quality control manager, validate the processes it uses to ensure sterility and test for contamination, and outsource its tests to an independent microbiology lab.
"Systemic failures have been noted," Eric Haertle wrote in a 28-page response to an FDA inspection known as a Form 483. The Jan. 28 document was made public last week.
The H&P Industries changes are aimed at addressing bacterial contamination that prompted massive recalls of alcohol prep pads and iodine prep pads. The alcohol pads were recalled Jan. 3 after they were confirmed to be tainted with bacteria Bacillus cereus and blamed for serious infections at a Colorado children's hospital and the death of a 2-year-old Houston boy.
The iodine prep pads were recalled March 16 after they were found to be contaminated with the bacteria Elizabethkingia meningoseptica, which has been linked to meningitis in newborns and flesh-eating bacteria disease.
Families of victims 'insulted'
Despite promises of change, the lawyer who represents the family of the dead child, Harrison Kothari, said that proposed improvements are superficial at best.
"The idea that having one brother leave the president position so that another brother can take it over and that this flip will fix the operational ethic of this company is comical," said Jim Perdue Jr. "It should insult the FDA as much as it insults the patients who trusted these products."
This isn't the first time that H&P Industries has pledged to correct fundamental problems with sterilization and contamination at the Wisconsin plant that produces a wide range of intimate care products sold under the private brands of grocery and drug stores.
Previous FDA inspections found issues with basic validation of the processes used to ensure sterility and stability of several Triad products, including lubricating jelly used in vaginal exams and alcohol swab sticks and pads.
FDA documents dating to 2009 show that the firm promised to fix problems then, too.
"We have reviewed all processes and have laid out a plan to complete the additions to and/or upgrades of cleaning, maintenance and sanitizing procedures to be completed by June 1, 2010," the company stated in an Aug. 17, 2009 letter to Marie Fadden, an FDA consumer safety officer.
Four months after this deadline, in October 2010, a 10-year-old boy with leukemia developed a life-threatening infection caused by Bacillus cereus traced to Triad alcohol pads. Doctors at The Children's Hospital in Aurora, Colo., detected the bacteria in 40 of 60 Triad pads tested from eight of 10 lots .
Then, two months later, on Dec. 1, 2010, Harrison Kothari died of bacterial meningitis caused by Bacillus cereus, doctors say. His parents blame the Triad wipes used at the hospital that cared for him.