June 22nd, 2011 // 12:57 pm @ jmpickett
If at first you don't succeed, try, try again? Last year at this time, the FDA chastised CSL, a big maker of flu vaccines based in Australia, for flunking an inspection that found several manufacturing deficiencies and, in addition to demanding a summary of corrective actions, agency officials took the unusual step of demanding a meeting with senior execs to review their plan.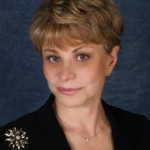 New Webinar – July 28 – Dangerous Documents: How to Avoid Landmines in Your FDA Documents and Emails
Speaker: Nancy Singer, President, Compliance-Alliance LLC, former DOJ attorney
Save $50 w/Offer Code 101250
Apparently, such meetings have absolutely no impact. The FDA has just issued a warning letter as a follow up to a March 2011 inspection, which generated a 483 report showing that CSL has no idea how to properly conduct an investigation to determine why fevers and convulsions were reported after children were given its products. Just the same, the FDA wants another meeting.
But how bad was the effort? Well, the agency notes last year there was absolutely no documentation to indicate an investigation took place. To keep it simple, the FDA takes CSL to school by writing in its June 15 letter that "the procedure requires that activities and decisions are to be documented such that there is traceability of Corrective and Preventive Actions (CAPA) from the initial identification of problems to the implementation of solutions and the follow up to evaluate effectiveness."
It gets worse. The agency notes there was a "limited analysis of the manufacturing process" to determine why there was "a substantial increase" in adverse event reports of fever and convulsions in the 2010 Southern Hemisphere influenza season compared with previous seasons. And there was "no analysis of all critical parameters and critical processing steps" needed to determine differences in lots.
The list goes on. The FDA points out that, more recently, there is "no evaluation of the testing of raw material and potential impact on manufacturing of…lots of sodium taurodeoxycholate (TDOC), which failed ID tests…but were accepted for use." CSL also failed to establish and follow written production and process controls for executing various production and process control functions. What else? Investigations into failed batches or components were inadequate and CSL failed to reject a lot of components which failed to meet appropriate written specifications (here is the letter).
To explain how things should be done, the FDA has again ordered a sitdown. "To facilitate your remediation efforts we request a meeting with you and other senior management at CSL Biotherapies to further discuss the issues cited in this letter and your proposed responses to address them," the agency writes, adding that "given the potential contributions of safe, pure, and potent vaccines to the public health, we encourage frequent interactions between your technical staff and FDA in an effort to help CSL Biotherapies move forward with corrective actions as rapidly as possible."
What it will take to get CSL execs to get in line, though, is unclear. Flu vaccines may be necessary, especially if a pandemic occurs, but what use are treatments if the drugmaker fails to adhere to good manufacturing practices? The FDA has taken a tough line on other manufacturers, notably Ranbaxy Laboratories, by issuing an import alert. Perhaps the FDA should place added pressure on CSL. A meeting may be helpful, but a simple e-mail that says 'keep your products at home' takes a quick click.