May 25th, 2011 // 12:41 pm @ jmpickett
In another effort to shed light on untoward relationships, the FDA has just issued a draft guidance on financial conflicts of interest for clinical investigators and the drugmakers that enlist their assistance. The document is designed to revise a 10-year set of rules and address an issue that has grown increasingly contentious in recent years.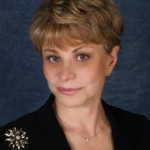 New Webinar – July 28 – Dangerous Documents: How to Avoid Landmines in Your FDA Documents and Emails
Speaker: Nancy Singer, President, Compliance-Alliance LLC, former DOJ attorney
Save $100 w/Offer Code 59100
"During the intervening years, interest has grown in the public disclosure of industry financial arrangements with physicians," the agency writes. The "FDA is striving to achieve a proper balance between transparency and the right to privacy of clinical investigators with respect to their financial arrangements as expressed in the agency's protection of privacy regulation."
The guidance would require any drugmaker to submit financial disclosures for all investigators who work on studies that would be used by the FDA to assess effectivenesss or any study in which a single investigator makes a significant contribution to demonstrate safety. However, this would not include Phase 1 tolerance studies or pharmacokinetic studies, most clinical pharmacology studies, large open safety studies conducted at multiple sites, treatment protocols and expanded access protocols.
What has to be disclosed? Compensation given an investigator by any sponsor of a covered clinical study in which the value could be affected by the outcome. A proprietary interest in the tested product including, but not limited to, a patent, trademark, copyright or licensing deal. Any equity interest in any sponsor of the study, such as ownership interest, options or other financial interest whose value cannot be readily determined through reference to public prices. This requirement applies to interests held during the time the investigator is working on the study and for one year afterwards.
What else? Any equity interest in any sponsor of the study if the sponsor is a publicly held company and the interest exceeds $50,000 in value. This requirement also applies to financial interests held during the time of the study and for one year after completion. And yes, this includes financial info for a spouse and any dependent children. And yes, the same financial disclosure obligations are required whether studies are conducted at foreign or domestic sites.
Then there's something called SPOOS, or significant payments of other sorts, which the FDA defines as payments with a cumulative value of $25,000 or more made by any sponsor of a covered study to the investigator or the investigator's institution, during the time the clinical investigator is carrying out the study and for one year afterwards. This payment would be made beyond the costs of conducting the study (such as a grant to the investigator or to the institution to fund the investigator's ongoing research or compensation in the form of equipment), or to provide other reimbursements, such as retainers for ongoing consulting work or honoraria.