July 1st, 2011 // 12:35 pm @ jmpickett
For the second time in less than two years, the FDA has issued a sobering warning about the Depakote epilepsy med sold by Abbott Laboratories. This time, the agency says that children born to mothers who take the anti-seizure drug or related products during pregnancy have an increased risk of lower cognitive test scores than children exposed to other such drugs.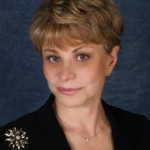 New Webinar – July 28 – Dangerous Documents: How to Avoid Landmines in Your FDA Documents and Emails
Speaker: Nancy Singer, President, Compliance-Alliance LLC, former DOJ attorney
Save $50 w/Offer Code 101250
The conclusion was reached after the agency reviewed epidemiologic studies. In the primary study upon which the FDA based its conclusion, cognitive tests were performed at age three; in other studies, testing was done on children 5 to 16 years old. The problem, the FDA says, is that long-term effects on cognitive development are unknown and it remains unclear whether the effects occur when fetal exposure is limited to less than the full duration of pregnancy, such as the first trimester.
Two years ago, a study in The New England Journal of Medicine reported links to lower IQs in the children of women who took the drug (see this), prompting the FDA to recommend added study of delayed development reported in children whose moms took Depakote. By late 2009, the FDA warned that women of childbearing potential should only use the if it is essential to manage their medical condition (back story).
Earlier this year, the US Department of Justice intervened – or joined – a whistleblower lawsuit that was filed in late 2008 by three former Abbott sales reps, who accused the drugmaker of concocting an illegal scheme to promote Depakote to treat dementia and behavior seen in Alzheimer's patients to nursing homes and the US Veterans Administration. The charges include paying kickbacks to docs to boost prescriptions and, subsequently, defrauding Medicare and Medicaid.