August 20th, 2013 // 1:23 pm @ jmpickett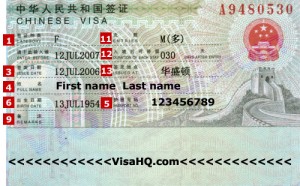 Latest FDA and cGMP Compliance News
A delay in getting visas for FDA auditors in China to work long term in  that country is preventing FDA from increasing its cGMP audits there. It also wants to increase its regulatory oversight in China, and to collaborate more there on public health strategies. One staffer at FDA withdrew his visa application in the spring after he had waited nine full months for approval for working in China.
An FDA spokesman stated that the State Department last fall informed the Chinese Ministry of Foreign Affair about getting new visas for FDA inspectors. This move was possible by $10 million in new FDA funds. Since the winter, FDA was waiting for the new visas. The FDA was not able to explain exactly what the hold up is.
This delay in getting new FDA inspectors in China is a set back for the agency to boost safety in the global drug supply chain. This is an issue that has worried FDA ever since the big contaminated heparin scandal back in 2007, where 81 people in the US died due to the contaminated drug from China.
FDA now has a total of 13 staff in three Chinese cities – Beijing, Shanghi and Guangzhou. That includes eight US FDA employees and five staff from China. FDA also wants to use the additional funds to boost the number of FDA auditors in China from 1 to 12, and also hire nine new food inspectors.
FDA stated this week that it started to talk with regulators in China about expanding staff in early 2012. It noted that FDA inspectors in China are more able to act fast when a high priority audit is required. At this time, FDA is not able to send in more auditors, due to the visa problems. The only exception are those who are allowed to make fast, short term trips to do one inspection.
The difference with FDA inspectors who are in the country long term is that they can develop more knowledge of the system in China, which is a benefit to both US consumers and patients, and also for regulators in China. They benefit from learning more about how FDA works and they can get training in FDA regulations.
The regulators on the Chinese side also are able to help their US counterparts better understand the regulatory system in China. FDA says that issuing visas to FDA staff helps both the China and the US.