May 4th, 2011 // 12:55 pm @ jmpickett
Companies selling drugs that falsely claim to prevent, treat or protect against sexually transmitted diseases are the target of a government crackdown announced today.
In a joint effort, the U.S. Food and Drug Administration and the Federal Trade Commission said they had ordered 11 companies — including one from Windermere — to stop the sale of these bogus STD cures or face criminal action. Most of the STD drugs are being sold online, though some are also in retail outlets.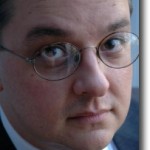 July 13 – Webinar – Prepare Yourself for 21 CFR Part 11 Inspections, with John Avellanet
Save $199.50 w/Offer Code 1012199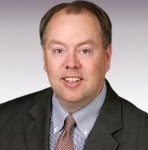 May 19 – Webinar – Former FDA Chief Council Sheldon Bradshaw – Warning Letter Update
Save $199.50 w/Offer Code 1012199
Among the products targeted in today's action are Medavir, Herpaflor, Viruxo, C-Cure and Never An Outbreak. Medavir Medical Advances is based in Windermere, Fl.
The companies in the FDA's crosshairs claim their products treat and prevent the spread of a range of STDs, including herpes, chlamydia, gonorrhea, syphilis, genital warts, HIV and AIDS.
To date, the only medications proven to effectively treat these diseases are available by a prescription from a licensed medical practitioner. No medications or supplements available over the counter or online and sold directly to consumers have been proven to treat or prevent these infections, said the health officials in a joint press conference.
"These companies need to stop making these claims and stop selling these products or face regulatory action, including seizure and injunction and criminal prosecution," said Howard Sklamberg, FDA director of enforcement.
These diseases need to be diagnosed and treated by qualified professionals, he said.
The Medavir website claims its product is "a clinically proven medical breakthrough in herpes simplex treatment." However, no clinically proven cure for herpes exists.
The FDA's warning letter to Stacy Lyles, head of Medavir Medical Advances, states, "the FDA has determined your firm's marketing of the products Medavir, ViraBalm, and Vyristic Immune Support, which are offered for sale on your website, violates the Federal Food, Drug, and Cosmetic Act….These products are unapproved new drugs and are misbranded….they are dangerous to health when used in the manner recommended or suggested in their labeling."
Lyles did not return calls seeking comment.
Other companies across the country received similar letters, which told them to notify the FDA within 15 days of what they had done to correct the violations, or face further legal action.
"We need to warn consumers of these fraudulent claims and make them aware that these products are out there, and they don't do what they say," Sklamberg said. "This is not only a threat to individual health, but also to general public health."
The claims mislead people into thinking they can't spread these serious and sometimes life-threatening infections, and may cause them to delay treatment.
According to Dr. Jeffrey Engel, state health director for North Carolina Department of Health and Human Services, shame and fear cause many people to turn to the Internet for treatment and avoid seeing their doctor.
"They're also concerned about confidentiality because they know that if they have a [sexually transmitted] disease, it's going to be reported and become part of the public health record," he said. Plus, they worry that their sexual partners will be notified.
"We applaud the efforts of the FDA and FTC to remove products from the market that make unproven claims to treat, cure and prevent sexually transmitted diseases," said Gail Bolan, director of the Centers for Disease Control and Prevention's Division of STD Prevention. "With approximately 19 million new STD infections in this country each year, we cannot allow these types of products to add to the increasing burden of STDs."
"Individuals may go online for information, especially when confronting an embarrassing problem such as sexually transmitted disease," said Julia Gill, director of the division of disease control for the Florida Dept. of Health. "However, they need to get tested before being prescribed a medicine."
These infections frequently have similar presentations but need different treatments, she said, adding that the health department strongly urges people not to order any medication for STDs online.