June 24th, 2013 // 1:16 pm @ jmpickett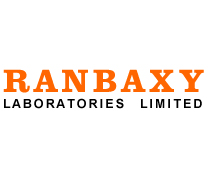 Latest FDA and cGMP Compliance News
The Indian pharmaceutical industry is facing major concerns, as more drug recalls FDA warning letters and import alerts are announced. Ranbaxy Laboratories pleaded guilty recently and paid hundreds of millions of dollars in fines but the crack down on Indian companies seems to be getting more intense.
After the Ranbaxy debacle, several other firms in India have gotten serious FDA scrutiny for their manufacturing processes or for the products themselves.
Data in India indicates that several Indian pharmaceutical companies have had large recalls in recent years. In the last year, Ranbaxy, Sun Pharmaceutical Industries, Cadila Healthcare, Dr Reddy's Laboratories, Glenmark Pharmaceuticals and Lupin in India have had serious drug recalls.
Many experts say that the recalls and FDA warning letters are not unusual, but the increased frequency in recent years has some in India concerned. One analyst, Nirmal Bang, noted that FDA is becoming more stringent in India and more companies are being scrutinized.
Industry experts say that FDA is keeping a closer eye on cGMP practices in India, which you can see just by the fact that they opened two new offices in India since 2009 – one in New Delhi and the other in Mumbai. So, inspections are more likely to occur now and they often can be unannounced. FDA also has a strong domestic presence in China, Latin America, West Asia, North Africa and sub-Saharan Africa.
India is the 2nd biggest drug exporter to the United States, and it accounts for nearly 30% of the US pharmaceutical market, due to its strong presence in the generic market.
Many pharmaceutical insiders in India believe the companies there need to be on extra alert and improve their cGMP processes to avoid a negative impact on business. Warning letters and import alerts have a negative impact on business, because the production from the affected plant gets stalled for up to a year after such an FDA action.
According to Utkarsh Palnitkar, partner and national head – life sciences practice in KPMG India, it would be very wise to boost the cGMP compliance processes in Indian companies and to review the existing processes in manufacturing there. If India wants to maintain its current position as a favored supplier to the pharma industry in the US and around the world, it needs to show that it has higher manufacturing standards.
Some also have said that the Ranbaxy debacle was just one episode and that the firm has new management that is taking corrective actions seriously.
Do you think that India needs to step up its cGMP compliance standards?