September 1st, 2011 // 3:13 pm @ jmpickett
A Food and Drug Administration chemist and his son accused of making millions of dollars with inside information about drug approvals are close to reaching plea agreements, according to court papers.
Federal prosecutors charged Cheng Yi Liang and his son Andrew in March with conspiracy, securities fraud and wire fraud for making $2.27 million in trades involving five pharmaceutical companies between November 2007 and March 2011.
Securities regulators said there were more trades and that the father reaped more than $3.77 million in profits and avoided losses.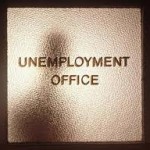 New Webinar: Avoid Your Career BEING RUINED By Product Recall
Prosecutors and defense lawyers asked the judge overseeing the case to grant a continuance in the case through September 19 while they finalize the paperwork typically used in guilty plea agreements, known as an information filing.
"The parties are near resolution in this matter, and defense counsel has requested the additional time to consult with his client, and finalize a proposed Plea Agreement prior to the filing of an anticipated charging document in the form of an Information," said filings in both cases made on Monday.
The filings did not include any details of the proposed plea agreement.
Lawyers for the Liang father and son were not immediately available for comment. A spokeswoman for the U.S. Attorney's office in Maryland, which is prosecuting the cases, was also not immediately available for comment.
While insider trading cases are relatively common, the Liang case was unusual because it involved a federal government employee using sensitive information from the job to reap a windfall.
Information about prescription drug approvals or denials can prompt big stock swings and has been the subject of other insider trading cases.
Liang worked at the FDA since 1996 in the Office of New Drug Quality Assessment and had access to the agency's internal tracking system for new drug applications. His salary was $122,744 a year, according to a court document.
He was able to monitor confidential information about whether and when the FDA was about to approve certain drug applications. He and his son used several brokerage accounts to execute trades, prosecutors have said.
One account was in the name of Liang's 84-year-old mother, who lived in China, according to the SEC. One of their biggest trades involved $1 million they made from the FDA's approval of Vanda Pharmaceutical Inc's schizophrenia drug Fanapt.
They were accused of using the money to buy cars and pay for travel.