August 28th, 2013 // 1:07 pm @ jmpickett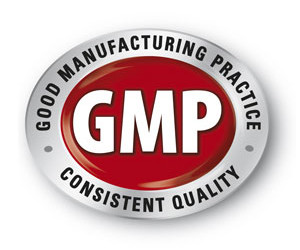 Latest FDA and cGMP Compliance News
According to a top FDAer, approximately 70% of the supplement companies in the US did not follow all of FDA's cGMP regulations for dietary supplements in the last five years.
Recalls and FDA 483 reports have indicated that consumers are being put more at risk with dirty manufacturing equipment, impure APIs, pesticides in some herbal ingredients, bacteria in some vitamins and some supplements being adulterated with prescription drugs.
Most vitamins and supplements are not dangerous, but the supplement industry is seeing many recalls, cGMP violations and AERs that are being brought on by impure products. Experts at the agency say that there is not a lot that FDA can do until Congress gives them more regulatory authority.
About 50% of the US population takes vitamins, herbal remedies, protein powders, weight loss pills and many other products that are defined as dietary supplements.
In the last six weeks, we have seen 16 recalls and warnings issued by FDA. One of them was for a vitamin that had the steroid dimethazine, and also methasterone and dimethyltestosterone. Over 3000 supplement products were put under recall in the last 12 months.
FDA says that written procedures and SOPs at many dietary supplement companies are poor or nonexistent. Many master manufacturing records often are thrown together with they know that FDA inspectors are coming.
Also, some drums where ingredients are mixed are not cleaned right, and some of these drums are very old and overused. Often, improper cleaning leads to residue from previous batches being mixed into other products.
According to the Journal of the American Medical Assn., potent drugs often are put into supplements to boost strength, such as sleep aids and weight loss aids.
For example, sibutramine, which is a banned substance now, can lead to weight loss, but also may cause heart attack and strokes.
FDA also states that consumers are being put at higher risk by raw ingredients coming in from China and India due to pesticide use. Many of the main alphabet vitamins are largely made in China, and many of the products are tainted with harmful pesticides.
FDA is finding that many manufacturers in the US are not testing their products for purity.
Between 2008 and 12, about 6300 people in the US complained about AERs involving dietary supplements. The number could be higher because people do not think that supplements can make them ill.
FDA only started investigating how vitamins and dietary supplements are manufactured five years ago. Little can be done until an act of Congress gives FDA more authority.
Representatives of supplement companies maintain that their companies are trying to comply with cGMP regulations, but that the regulatory framework is new to them and will take time.