June 14th, 2011 // 12:31 pm @ jmpickett
The Wisconsin firms accused of making and distributing alcohol wipes and other medical products potentially tainted with life-threatening bacteria say they view the permanent injunction filed against them as a step toward resuming operations.
"This is the all-important first step in resuming our manufacturing operations," said Eric Haertle, president of H&P Industries, in a press release issued Monday. "We are fully committed to addressing FDA's concerns and rebuilding the confidence of the customers we have served for so many years."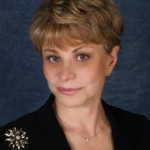 New Webinar – July 28 – Dangerous Documents: How to Avoid Landmines in Your FDA Documents and Emails
Speaker: Nancy Singer, President, Compliance-Alliance LLC, former DOJ attorney
Save $100 w/Offer Code 59100
The decree was filed Friday by the U.S. Department of Justice's Office of Consumer Protection Litigation and the U.S. District Court of the Eastern District of Wisconsin against H&P Industries Inc. and the Triad Group. The firms are owned and operated by the same family.
The injunction, signed Monday by Judge Aaron E. Goodstein, means H&P Industries Inc. and the Triad Group of Hartland, Wis., won't be able to "manufacture or distribute drugs or any medical devices until they have established acceptable quality assurance" in conformity with the Current Good Manufacturing Practice, said Shelly Burgess, spokeswoman for the federal Food and Drug Administration. She expects the judge to sign "fairly quickly."
The firms are accused of violating good manufacturing standards and failing to heed FDA inspections and warnings about problems with contamination and sterility.
Contaminated products from the firms have been blamed in at least a half a dozen lawsuits in six states for serious infections and the death of 2-year-old Harrison Kothari .
Under the decree, the H&P Industries and the Triad Group will be required to hire, at their expense, an independent expert in good manufacturing practice and develop a work plan. They can't resume manufacturing or production until the expert and the FDA decide they are in compliance with the law. The expert will monitor the firms for five years and if, at any point, an audit shows that they are out of compliance, the five year period starts anew, the decree says.
"This action is necessary to ensure that the companies operate in full compliance with federal quality standards and do not pose a risk to patients," said Dara Corrigan, the FDA's associate commissioner for regulatory affairs.
In April, the FDA asked the U.S. Marshals to seize more than $6 million worth of H&P Industries Inc. products to prevent the firm from distributing products that may have been tainted with two dangerous bacteria, Bacillus cereus and Elizabethkingia meningoseptica, which can cause deadly infections.
Shortly before that, the FDA had asked the company to voluntarily cease all production and distribution. The firm halted operations on April 18, the FDA reported.
The moves follow massive recalls starting in January of all lots of alcohol prep products and, later, povidone iodine products because of potential contamination. The firm also recalled lubricating jelly commonly used in medical exams and procedures because samples were tainted.

Last week, FDA officials admitted in a letter to Sen. Michael Bennet, D-Colo., and Sen. Lamar Alexander, R-Tenn., that they should have taken stronger action sooner.
Bennet and Alexander's attention followed a series of msnbc.com articles that reported that as early as July 2009 the FDA knew of problems with contamination and shoddy sterilization at the plants that made and distributed medical supplies and drugs widely used in hospitals, clinics and home care and sold by the nation's top drug and grocery store chains, including Walmart, Safeway, CVS and others.
H&P Industries and the Triad Group contend that no infections, injuries or death have been confirmed to have been caused by their products.
Jim Perdue Jr., a Houston lawyer who represents the family of Harrison Kothari, the toddler who died of bacterial meningitis after using wipes supplied by Triad , said a permanent injunction against was the only way to protect the American consumers. "Despite an established history of breaking safety standards, H&P continues to show no remorse."