September 8th, 2011 // 12:32 pm @ jmpickett
There is considerable anger sometimes directed at ceo pay in the pharmaceutical industry. Last week, for instance, a Johnson & Johnson shareholder filed a lawsuit to demand that ceo Bill Weldon relinquish part of his salary for overseeing an embarrassing array of manufacturing problems, product recalls, illegal marketing and government probes. But how about drugmakers that spend wantonly elsewhere? How about a boardroom that resembles Versailles?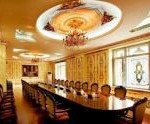 Well, a state-owned drugmaker in China that is part of the Harbin Pharmaceutical Group has engendered a good deal of outrage for allegedly designing offices that appear to mimic the famous palace in France. One room, for instance, sports gold-tinted walls, chandeliers and expensive furniture. Another has a white grand piano on a floor apparently made of marble, according to Agence France-Presse.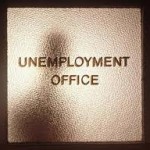 New Webinar Sept. 13! Avoid Fines, Job Loss and Consent Decrees – Warning Letter Rapid Response by FDA Chief Council
Huge Sale – Regular Price $349 – Click Here to See Sale Price!
Li Xiaomeng, a journalist for Chinese state television, blogged that state-owned companies made profits of $313 million last year, "but they only handed in five percent of that" to the treasury, AFP reports. "It is said state-owned companies are the people's firms and the people should know how the state-owned companies spend their profits. Is the 'palace' what the people would like to see?"
Meanwhile, AFP adds that Beijing Business Today quoted an unnamed Harbin spokesperson as confirming the pictures were genuine, but that they were of an art museum located in the same building as the firm's offices. "The design and decoration of the office's section are very simple. But we hoped the design of the museum would have some sense of art," the spokesperson reportedly said.
However, AFP stopped by the museum web site and found that the posted photos showed an area of white-painted walls and brown wooden floors, and did not look anything like the opulence seen in the pictures released online. Harbin executives were not available for comment when contacted by AFP. The upshot? Bad impressions can be created whether the furniture is opulent or the compensation is outsized. In other words, a ceo is really not a king and a boardroom is not supposed to be a palace.
Source: Pharmalot