May 12th, 2011 // 12:21 pm @ jmpickett
NEW YORK (Reuters) – Plenty of industry players want a piece of the U.S. market for generic versions of complex biotech drugs, but winners are likely to need the marketing muscle of a big pharmaceutical company.
That is a departure from the traditional generic drug industry, which has given rise to dozens of companies that profit as they churn out copies of big brand name medicines made from chemicals.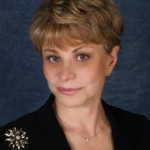 New Webinar – July 28 – Dangerous Documents: How to Avoid Landmines in Your FDA Documents and Emails
Speaker: Nancy Singer, President, Compliance-Alliance LLC, former DOJ attorney
Save $100 w/Offer Code 59100
Biotech drugs are manufactured in living cells, using far more complex processes and carrying much higher prices, often in the tens of thousands of dollars. To "copy" such treatments actually means creating a new but highly similar molecule, requiring far more expertise.
The U.S. Food and Drug Administration is expected to outline how companies can submit their "biosimilar" drugs for approval later this year, a key milestone as companies jockey for position in the multibillion-dollar sector, executives said at the Reuters Health Summit this week.
"I think we are very well placed," said Novartis AG (NOVN.VX) Chief Financial Officer Jon Symonds, citing the "broad capacity base" of its Sandoz generics unit combined with the company's expertise in regulatory processes and marketing.
He said the Swiss drugmaker has been "relatively coy" about which biotech products it plans to copy for the U.S. market.
"I expect the successful players will be big pharmaceutical companies," said Tim van Biesen, head of Bain & Co's healthcare practice in the Americas. He said large producers of branded biotech drugs are also likely to jump in, although "some of them are holding back because for the time being it doesn't serve their own purposes."
Under the U.S. healthcare reform law passed last year, brand-name biotech drugs were granted a 12-year period of market exclusivity, after which generic versions can be sold. They range from relatively simple molecules like insulin to complex antibodies used to treat cancer.
The worldwide market for biosimilars will grow to $3.7 billion by 2015, from just $243 million in 2010, as patents expire, according to market analysis firm Datamonitor.
"It's a reflection of where healthcare is going … there is an emphasis on cost and delivering value," said Biogen Idec Inc (BIIB.O) CEO George Scangos. "A number of companies including us see that as an opportunity."
He said Biogen wants to leverage its existing biotech manufacturing capability by partnering to develop generic versions of biotech drugs. The company expects its current round of discussions to be completed by the end of this year.
Generic versions of traditional pills are easy to replicate and eventually sell for one-tenth the price of the branded product. The discount for biosimilars, which are usually given by injection or infusion, is expected to be more modest as there will likely be fewer competing products on the market.
Bain's van Biesen predicted discounts would range from 25 percent to 45 percent with two to three competitors for each brand-name drug.
David Snow, Chief Executive Officer at Medco Health Solutions Inc (MHS.N), one of the nation's largest managers of prescription drug benefits, said he is hearing from manufacturers that biosimilars will sell at discounts of 30 percent to 60 percent from the branded drugs.
"Over 40 different compounds are in development right now tied to many, many different manufacturers," he said. "They are working on them as we speak."
Snow cited rheumatoid arthritis and oncology as two high-volume disease categories where there is a big need, and opportunity, for less expensive treatments.
Chris Viebacher, CEO at French drugmaker Sanofi (SASY.PA) said some biotech drugs are more vulnerable to competition than others, depending on market size and existing treatments.
"It is going to be interesting to see, particularly over the next five years, who actually decides to do what in terms of biosimilars," he said. " I don't think all biologicals have an equal risk of being genericized early on.