June 3rd, 2011 // 1:14 pm @ jmpickett
A doctor and a clinical research coordinator working for a contract research organization hired by the former Schering-Plough were indicted by the feds for falsifying study data. The clinical trial was designed to test a tablet the drugmaker was developing to treat allergies.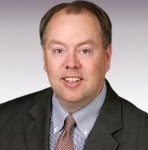 June 21 – Webinar – Former FDA Chief Council Sheldon Bradshaw – Warning Letter Update
Save 50% Now With Offer Code 1012199
Wayne Spencer, 73, a licensed physician and the principal investigator, and Lisa Sharp, 48, the clinical director of clinical trials at Lee Research Institute, were charged with one count of conspiracy, three counts of mail fraud, and one count of falsifying information required by the FDA. The crimes are alleged to have occurred from January 2010 to May 2010.
The study was to have enrolled patients at least 50 years who suffer from ragweed-induced allergy symptoms. Employees at the CRO, which is based in Lenexa, Kansas, were not supposed to participate. However, two subjects were Lee Research employees and both were younger than 50. But Sharp and Spencer reported all eight of their subjects were qualified, even though false names and birth dates were provided.
The indictment alleges they provided false info about the patients; falsely stated physical exams had been conducted on the two unqualified subjects and signed false statements to the FDA indicating the trial was being conducted in accordance with proper protocol. And the duo arranged for the unqualified subjects to have office visits while their executive director was at lunch "in order to conceal from her the fact the subjects were ineligible," according to the feds .
Lee Research released a statement saying Spencer and Sharp were fired after their alleged actions became known in June 2010. The CRO also maintains an internal probe was conducted. "Throughout the investigation by Schering/Plough and the federal authorities, the company has been advised by the investigating officers that no wrongdoing of any sort has been found on the part of the company," according to the statement given to The Kansas City Business Journal. "In fact, the indictment itself alleges that the individuals involved took great pains to hide their actions from the company. The company continues to fully cooperate in ongoing investigations."
If convicted, they each face up to five years in federal prison and a fine up to $250,000 on the conspiracy charge; up to 20 years and up to $250,000 in fines on each mail fraud charge and a maximum penalty of three years and a fine up to $10,000 on providing false info to the FDA. Schering-Plough, which is now owned by Merck, of course, paid Lee Research more than $30,000 for its work.