May 25th, 2011 // 12:44 pm @ jmpickett
Earlier this year, a scandal erupted after KV Pharmaceuticals won approval for its Makena drug to prevent premature births and charged $1,500 for treatment, an eye-popping increase for a med that was previously available from compounding pharmacies for $10 to $20 for decades. The move was possible because the FDA approval came with marketing exclusivity under the Orphan Drug Act.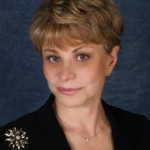 New Webinar – July 28 – Dangerous Documents: How to Avoid Landmines in Your FDA Documents and Emails
Speaker: Nancy Singer, President, Compliance-Alliance LLC, former DOJ attorney
Save $100 w/Offer Code 59100
The episode prompted accusations of price gouging and forced the FDA to decline to pursue compounders. Moreover, the red-hot controversy focused renewed attention on older drugs that are repurposed, win FDA approval and gain a lock on the market that allows prices to be increased dramatically.
And so Herb Kohl, who chairs the Senate Special Committee on Aging, and three members of the House are investigating two other drugmakers that recently won similar advantages. One is URL Pharma, which sells a version of colchicine called Colcrys to treat gout and benefited after the FDA forced other manufacturers to halt marketing on the grounds their own pills were never approved (look here). Like KV, URL won approval under the Orphan Drug Act and received seven years of marketing exclusivity. Meanwhile, the older pills had sold for pennies, while URL began charging approximately $5 for each of its own.
The other company being targeted is Avanir Pharmaceuticals, which sells Nuedexta, a medication used to treat involuntary emotional outbursts known as pseudobulbar affect. The drug combines two older generics – quinidine, which prevents heart arrhythmia, and dextromethorphan, a cough suppressant. However, Avanir obtained three years of marketing exclusivity after winning FDA approval last fall and began charging about $600 for a drug that cost about $20 for decades.
"Although we recognize that we all benefit when FDA approves a new, safe and effective formulation, it is not clear that the significantly higher prices charged for this drug are justified given that it is merely a combination of long-used and inexpensive generic medications," the Democratic legislators wrote Avanir. And their letter to URL chastises the drugmaker: "Charging prices for newly-patented drugs fifty times higher than for the price of the same drugs that have been used for decades greatly increases costs for our nation's health care system" .
Along with New Jersey's Frank Pallone, California's Henry Waxman and Colorado's Diana DeGette, Kohl wants both URL and Avanir to provide all sorts of information, including the total cost of the clinical trials that led to the approvals; marketing costs and plans; documentation that led to their pricing strategies; anticipated revenue and profits, including projected sales from government health plans, and information about customers who have participated in a patient assistance program.