August 2nd, 2013 // 2:53 pm @ jmpickett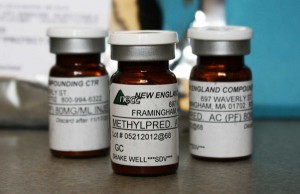 Latest FDA and cGMP Compliance News
Congress is continuing to get ready to mull highly controversial legislation to tighten oversight of compounding pharmacies, and a new Government Accountability Office report is largely confirming FDA's stance – the authority of FDA to regulate these organizations is not clear. This is because of various court rulings and different views about pharmacies that market compounded drug products in large quantities over state lines.
The GAO is restating concerns that FDA made earlier this year. Not only have rulings by federal courts caused an extreme patchwork of oversight across the United States, but often the FDA has had to get a search warrant to do an inspection of a compounding pharmacy. According to an interview in July, FDA officials noted that these hurdles really stretch their resources and add a good deal of time to the FDA inspection. This can have an effect on patient safety.
The GAO report stated that FDA really needs to boost the quality of its database so that it can collect the most timely and reliable information on compound pharmacy audits and any enforcement actions that take place. The database at FDA also needs to differentiate operations that FDA conducts inspections on for cGMP practices, and those that are unapproved and not actually inspected. This will give more clarity to various state regulators.
FDA Commissioner Margaret Hamburg has informed Congress that FDA needs to be given more authority to reduce the effects of the various court rulings, and also proposed another class of compounders that do not really practice traditional drug compounding. The New England Compounding Center, which was the firm that caused the very serious spinal meningitis outbreak, produced large quantities of drugs that were shipped to many clinics and hospitals.
Since that time, the Senate and House have been wrangling over various pieces of legislation. We do not know how much this latest GAO report is going to affect the language that may be adopted in any legislation. A Senate bill has gotten criticism from a consumer advocacy group, and a trade association that represents independent pharmacies has provided proposals regarding this new class of compounding pharmacies.
All of the bills seem to suggest that compounding pharmacies need to be regulated by state governments and should be exempt from FDA mandates about new drug approvals, GMPs and product labeling.