June 22nd, 2011 // 12:55 pm @ jmpickett
The US Senate Finance Committee is investigating Medtronic over reports that doctors with financial ties to the device maker were aware of serious problems with a widely promoted spinal fusion product, but never disclosed potential health complications in articles in medical journals. The probe is also initiated after revelations that some doctors received millions in payments, including royalties.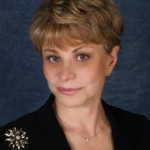 New Webinar – July 28 – Dangerous Documents: How to Avoid Landmines in Your FDA Documents and Emails
Speaker: Nancy Singer, President, Compliance-Alliance LLC, former DOJ attorney
Save $50 w/Offer Code 101250
The investigation extends long-running scrutiny of the controversial device maker and Infuse, which was approved by the FDA in 2002 and contains a genetically engineered version of a naturally occurring protein. Since then, Infuse has been implanted in more than 500,000 patients by more than 2,300 surgeons and racked up hundreds of millions of dollars in annual sales.
But three years ago, concerns about unapproved use prompted the US Department of Justice to issue a subpoena and queries from the same Senate committee, as well as the Senate Special Committee on Aging .. Since then, a series of reports in The Milwaukee Journal-Sentinel revealed extensive ties between Medtronic and docs who allegedly failed to disclose Infuse problems.
"We are extremely troubled by press reports suggesting that doctors conducting clinical trials examining the safety and effectiveness of Infuse on behalf of Medtronic were aware that Infuse, a treatment commonly used in spinal surgery, may cause medical complications, but failed to report this in the medical literature," Senate Finance Committee chair Max Baucus and ranking Republican Chuck Grassley wrote in a June 21 letter to Medtronic ceo Omar Ishrak. "This issue is compounded by the fact that some clinical investigators have substantial financial ties to Medtronic."
In their letter, they cite reports that have linked Infuse to potentially fatal swelling in the neck and throat, and radiating leg pain, as well as a potential link to cancer. For instance, they write that "a Medtronic-funded study published in 2004 found that 75 percent of Infuse patients experienced ectopic bone growth, where potentially harmful bone growth occurs outside of the fusion area. The authors, who had financial ties to Medtronic, 'concluded that, although not desirable,' the ectopic bone growth 'did not appear to have an ill effect on the patients.' They add, however, that a separate 2008 study conducted by physicians without ties to Medtronic found 'neurological impairment occurred' in five patients who had the same ectopic bone formation.
They cite another report describing a study in which men treated with Infuse developed a condition that causes 'temporary or permanent sterility at a far higher rate than men who received a bone graft.' But the link was not reported in the original Medtronic-funded study. And one author of the original study, Thomas Zdeblick, an orthopedic surgeon at the University of Wisconsin School of Medicine and Public Health, received more than $23 million in royalties from Medtronic since 2002, and is the editor of the journal where two Infuse papers that failed to mention the link were published, the Senators write.
"This is a sad failure of our profession," Sohail Mirza, a professor of orthopedics at Dartmouth Medical School, tells The Milwaukee Journal-Sentinel. "It's the Finance Committee doing public health work. Surgeons themselves or the FDA could have done the committee's work earlier. Our patients would have been better served if surgeons, our professional associations, and our scientific publications had established a culture or policies that prevented this circumstance."