June 20th, 2013 // 12:51 pm @ marquee
Latest FDA and cGMP Compliance News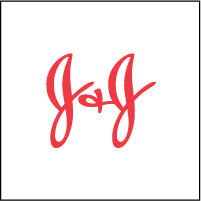 In the latest controversy over the product recalls with Johnson & Johnson, the Chinese government is blasting the firm for its poor quality control and for not pulling some products that have been pulled in other markets around the world.
In early June, the China Food and Drug Administration met with officials at J&J and told them that they need to boost their quality control. The agency also stated that it would improve oversight to ensure that recalls are done in a timely manner. It also pledged that it would crack down on firms that conduct recalls that are late or done in secret.
If you are wondering what prompted this unusual meeting, a newsletter in Beijing – Health Times – issued a report that J&J had done 51 global recalls since 2005. But 48 of them were not recalled in China. So, there appears to be a double standard.
Download Your Free Sample  – the  Latest FDA 483 and Warning Letter Reports!
The report added that in April 2012, J&J did a recall of 1.6 million bottles of Tylenol for children that was made and marketed in South Korea. The problem was a high amount acetaminophen which can lead to liver damage. The Shanghai unit at J&J said that the recalled items were never sold in China, but Health Times said that was not true.
That newsletter also noted that J&J decided in 2012 to stop sales of its Velcade injection after an order came from the CFDA in China. but Health Times stated that the drug was already under recall in the UK, US and Japan.
This meeting was the first time that the Chinese drug agency had talks with a multinational corporation over its GMP quality problems. J&J stated to the Asian media that its Chinese subsidiaries have properly reported all recalls according to the rules of the CFDA.
J&J has issued a statement in the US that says that the firm has the strongest commitment to delivering high quality products to consumers in china and also to customers all over the globe. It added that the firm has one global policy for quality and it applies all over the world.
Since 2010, J&J has suffered from a large number of manufacturing problems that have triggered recalls of Motrin, Rolaids, Tylenol, Benadryl, Acuvue contact lenses, hip replacement products and glucose meters.