February 6th, 2012 // 4:17 pm @ jmpickett
The federal Drug Enforcement Administration on Friday suspended a Lakeland FL pharmaceutical facility's Class 1 drug operation, placing a kink in the flow of medication to nearly 2,500 pharmacies across the Southeast, company officials said.
In an emergency conference call with investors and the press Friday morning, Cardinal Health Inc.'s chairman and chief executive officer, George Barrett, rebuked the DEA's decision to interfere with the Lakeland facility.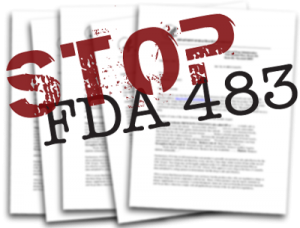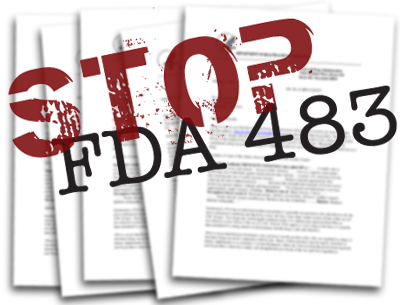 New Webinar with Highly Detailed FDA 483/WL Data!
Barrett said the suspension was based on allegations that some of the prescriptions filled at four pharmacies were not written for legitimate medical reasons.
"We are outraged that the DEA took this action," Barrett said. "We will seek today a temporary restraining order with the federal district court to block what we believe is an overly aggressive and counterproductive action by the DEA."
A DEA spokesperson declined to comment on the case.
Barrett emphasized that the four pharmacies in question held valid state board of pharmacy and DEA licenses at the time.
"We are being held accountable for parts of the supply chain that we do not control," he said.
Cardinal Health, a multibillion-dollar health care services company based out of Dublin, Ohio, has tussled with the DEA before. In 2007, DEA agents from the Miami field office suspended some operations at the Lakeland facility, located at 2045 Interstate Drive, claiming the distribution center sold large quantities of controlled substances to rogue Internet pharmacies, according to a previous DEA release.
In 2008, Cardinal agreed to pay $34 million to settle claims that it failed to report ­suspicious sales of controlled substances.
About 200 people are employed at the Lakeland facility, a spokeswoman said.
Barrett said large volumes of drugs will often trigger an investigation by the federal agency. The CEO characterized the investigations as "exasperating."
In order to curb any lapse in distribution, Barrett said another Cardinal facility, one in Jackson, Miss., will pick up the slack and deliver necessary medications to the company's customers. Those customers include hospitals and large chains, he said.
Many of the Class 1 drugs distributed by Cardinal treat epilepsy, sleep disorders and severe pain, he said.
When asked about the size of the volume of medication investigated by the DEA, Barrett declined to comment.