May 20th, 2011 // 12:00 pm @ jmpickett
Two years after the FDA warned Apotex about severe manufacturing problems at one of its plants, the agency has issued a so-called close out letter that, essentially, gives the drugmaker a green light to resume shipments to the US. However, the FDA notice did not mention problems cited with another plant that were noted in a separate warning letter issued to Apotex last year.
The move may largely end a difficult episode for had been one of the biggest providers of generic drugs to the US. A June 2009 warning letter detailed numerous lapses, notably failing to fully investigate why batches of various products did not meet specifications. Three months later, the FDA issued an import alert for all meds made at this facility and the other plant, which was the subject of the more recent warning letter. Both are located in Ontario, Canada. Apotex subsequently recalled 659 batches of different drugs.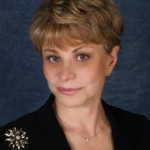 New Webinar – July 28 – Dangerous Documents: How to Avoid Landmines in Your FDA Documents and Emails
Speaker: Nancy Singer, President, Compliance-Alliance LLC, former DOJ attorney
Save $100 w/Offer Code 59100
Consequently, Apotex is poised to resume shipments of some 40 different meds that are made at its Etobicoke facility. "We're wrapping up our production and soon as they get reassessed they will be shipped into the US," Apotex chief operating officer Jeremy Desai tells us. The FDA close out letter, however, does not mention the other Apotex facility in Toronto, but he says this plant is responsible for a "only a handful" of medicines that had been shipped to the US.
It is not clear when the FDA may signal that the Toronto plant will similarly be allowed to resume shipments. We asked the FDA for an update, but did not receive a response. The March 2010 warning letter issued by the agency found "a lack of adequate process controls and raised serious questions regarding…quality and production systems." Specifically, there were charred particles in a diabetes med, contaminated antihistamines and cross-contamination traced to inadequate cleaning of equipment.
The close out letter comes amid heightened pressure on drugmakers – particularly foreign drugmakers – to correct manufacturing violations, as well as the FDA to inspect and reinspect facilities on a timely basis. For instance, the FDA Law blog recently noted that, during the the last four months of 2009, the FDA issued 241 warning letters, but as of May 9, only 43, or nearly 18 percent, had been transformed into close-out letter.
A more closely watched case, however, is Ranbaxy Laboratories. Two years ago, federal prosecutors cited the Indian drugmaker for allegedly falsifying records that resulted in the production and sale of meds failing to meet FDA standards. The allegations included fabricating bioequivalence and stability data to support AIDS drugs to be paid for by the President's Emergency Plan for AIDS Relief program and distributed to foreign countries. The agency banned more than 30 meds made at two plants in India, but Ranbaxy wants to be able to ship a generic Lipitor cholesterol pill to the US this fall.