May 26th, 2011 // 2:03 pm @ jmpickett
The bitter skirmish between Amylin Pharmaceuticals and Eli Lilly just grew more heated. A federal judge has issued a temporary restraining order that prevents the big drugmaker from proceeding with plans to use the same sales force to sell both Byetta – which both currently promote – and a rival drug made by Boehringer Ingelheim.
The move follows a lawsuit filed last week by Amylin, which accused Lilly of anticompetitive activity and breaching their "strategic alliance." Why? This past January, Lilly signed a deal with Boehringer Ingelheim to jointly develop and sell several diabetes compounds that are in mid- and late-stage development, including a Boehringer oral diabetes agent known as linagliptin (back story).
You may recall that Amylin and Lilly have also been working together to win FDA approval for Bydureon, a once-weekly injectable that is designed to supplant the older drug. And so US District Court Judge Janis Sammartino, who noted "love triangles exist in the corporate world, too," also enjoined Lilly from disclosing any confidential info about Byetta to any of its sales reps or employees participating in the marketing, promotion or sale of linagliptin.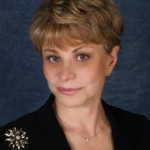 New Webinar – July 28 – Dangerous Documents: How to Avoid Landmines in Your FDA Documents and Emails
Speaker: Nancy Singer, President, Compliance-Alliance LLC, former DOJ attorney
Save $100 w/Offer Code 59100
"The Amylin-Lilly sales representatives are provided with copious amounts of Amylin confidential information," she wrote in her ruling. "…Herein lies the problem. Under the circumstances, it seems impossible for Lilly to maintain in confidence Amylin's confidential information…The scales weigh in favor of maintaining the moment"
One analyst, ISI Group's Mark Schoenebaum, noted that "the court order says that because of the BI deal, Lilly planned to reorganize the sales force into four sleeves (or groups) and increase the total number of reps by almost 50 percent, to about 1,144," he writes in a note to investors this morning. "However, the court order says that Lilly intended to have almost 60 percent of the new sales force promote linagliptin ahead of Byetta. It seems that this infuriated Amylin. It also suggests that Lilly thinks linagliptin will be bigger than Byetta/Bydureon, in our view."
Not surprisingly, Lilly is upset, although the relationship between the partners has been apparently been fraying for some time. "We are disappointed with the Court's decision to grant a temporary restraining order in this case," Lilly sr vp and general counsel Robert Armitage says in a statement. "We have complied with our contractual obligations under our agreements with Amylin in a manner fully consistent with all applicable laws. We believe that Amylin's allegations against Lilly are entirely without merit and we fully expect to prevail in this litigation."