February 13th, 2012 // 1:30 pm @ jmpickett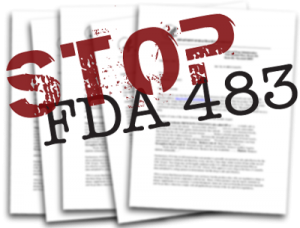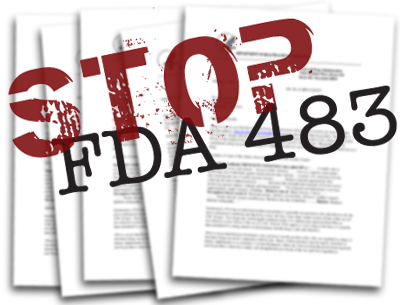 New Webinar With Highly Detailed FDA 483/WL Data!
As the feared patent cliff loomed, drugmakers began talking up their R&D priorities and efficiencies with an eye toward easing investor anxiety and positioning themselves for presumably better times. At the same time, pharma continually trumpted the high cost – still higher failure rates – involved. But which drugmaker made the best use of their R&D dollars? And which did the worst job?
Well, the winner was Amgen. Between 1997 and 2011, the biotech spent $33.2 billion on R&D while nine drugs were approved, which worked out to $3.7 billion per drug, adjusted for inflation, according to Forbes, which crunched data provided by InnoThink Center For Research In Biomedical Innovation and Thomson Reuters Fundamentals via FactSet Research Systems.
forbes-rnd-ranking-feb-2012At the other end of the spectrum was AstraZeneca. During the same period, the drugmaker spent nearly $59 billion on R&D, while five drugs were approved, which worked out to almost $11.8 billion for each approval. Combine this result with patent expirations for the Crestor cholesterol pill, the Nexium acid reflux med and the Seroquel antipsychotic, and some 30,000 jobs get cut.
However, AstraZeneca is now spending $4.5 billion on stock buybacks, which is about what Eli Lilly and Abbott Laboratories spent on R&D for each drug approved, according to Forbes. Theoretically, if AstraZeneca had greater success – which is, of course, unpredictable and difficult to achieve – perhaps there would have been enough money for both another new drug and appeasing investors.
The point Forbes tries to raise, though, is that failures should be included in the accounting but, at the same time, this high cost is nothing to crow about when pharma tries to explain the big price tags slapped on some medicines. Of course, drugmakers may point to this data to justify recent decisions to eliminate or outsource large swaths of R&D in the name of efficiency.
To what extent the ranking will change appreciably in, say, five years will be interesting to see, given the vagaries of R&D. But the ability to compare over time can also allow, perhaps, for some additional analysis into managerial decisions that shape all those priorities and bets.