August 1st, 2011 // 12:40 pm @ jmpickett
With the annual Forest Laboratories shareholder meeting just three weeks away, the AFL-CIO is urging shareholders to vote ceo and president Howard Solomon right off the board. The move is in response to the recent disclosure that Solomon faces being excluded from participating in federal healthcare programs by the US Department of Health and Human Services Office of the Inspector General.
Advertisement: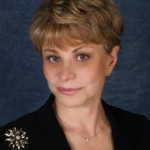 Dangerous Documents: How to Avoid Land Mines in Your FDA Documents and Emails
Totally Original, Interactive, 6-Hour IN PERSON Event featuring former DOJ Prosecutor Nancy Singer – Excellent ROI – Groups of 100+ Welcome! Invite Your Whole Team!
The feds took that step not long after a subsidiary, Forest Pharmaceuticals, pleaded guilty to obstruction of justice, distributing an unapproved drug and illegally promoting two other meds. As part of its deal, Forest made a $313 million payment that included $164 million in criminal penalties, and signed a corporate integrity agreement (see here).
Forest argues that Solomon was not involved and, therefore, should not be held personally responsible. The drugmaker called the action "unprecedented" and "unwarranted," but the Office of Inspector General of the US Department of Health & Human Services wants to send a message that more executives will be held accountable for off-label marketing (see here and here).
The big union, which is a shareholder, is upset that Solomon has resolutely resisted resigning and the board has chosen to defend the 83-year-old. "These are very serious matters and, at the very least, raise a serious question about the lack of proper management oversight," according to a letter the AFL-CIO wrote in May (read this). However, Forest never responded, according to Robert McGarrah, who is the counsel in the AFL-CIO Office of Investment.
Since then, Carl Icahn has snatched up about 7 percent of Forest stock and has nominated four directors to the Forest board. In response, Forest recently nominated a slate of 10 candidates – including three new independent directors to join its board (see this, this and this). The AFL-CIO, however, is not endorsing Icahn as an alternative.
"We urge shareholders to 'WITHHOLD' your vote from Howard Solomon, the chairman, ceo and president of Forest Laboratories," the AFL-CIO writes to shareholders. "…You may withhold your vote from Mr. Solomon either by voting 'WITHHOLD' on Forest Laboratories' white proxy card or by returning the gold proxy card solicited by Carl Icahn. Regardless of the outcome of the proxy contest, we believe that a 'WITHHOLD' vote against Mr. Solomon will encourage the Board of Directors to appoint an independent board chair" .
The AFL-CIO, by the way, owns 208 shares of Forest Labs, and recently created the AFL-CIO Equity Index Fund, which holds another 11,629 shares in the drugmaker. The AFL-CIO Office of Investment works with Taft-Hartley labor union retirement funds with over $400 billion under management and these hold more than 800,000 shares in Forest.
Meanwhile, Forest argued its case this week with Institutional Shareholders Services, the proxy advisory firm, although a decision is not expected until next week. A Forest spokesman declined to comment on the AFL-CIO initiative.
Source: Pharmalot.com