August 11th, 2011 // 12:54 pm @ jmpickett
The FDA has rejected Adventrx's Pharmaceuticals' ($ANX) application for a reformulated chemotherapy after regulators accused researchers of bungling a bioequivalence study. While the developer quickly mounted a defense of its study, investors clawed out a big chunk of the San Diego-based company's value in after-market trading. Its shares were down about 60 percent this morning. And the biotech says that the delay or possible discontinuation of the program should help conserve cash to advance its other treatments in the pipeline.
Company Statement:
The Company believes that FDA's concern over drug product authenticity stems from the procedures used to select testing and reserve samples in Study 530-01 and the availability of testing and reserve samples for inspection. The Company believes the procedures used to select testing and reserve samples in Study 530-01 were adequate to verify the authenticity of the drug products. Of note, Exelbine and the reference product come in different package presentations, require different preparation procedures and have different physical characteristics. Based on the different characteristics between the study drugs, the Company believes it is unlikely that study sites would confuse the two study drugs or fail to recognize which drug was being administered to a patient.
Advertisement: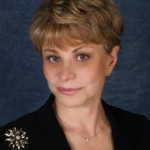 Dangerous Documents: How to Avoid Land Mines in Your FDA Documents and Emails
Totally Original, Interactive, 6-Hour IN PERSON Event featuring former DOJ Prosecutor Nancy Singer – Excellent ROI – Groups of 100+ Welcome! Invite Your Whole Team!
The regulators flagged a bioequivalence study of Exelbine, or ANX-530, which includes the marketed chemotherapy Vinorelbine and adds nanoparticles to muffle its impact on the interior lining of blood vessels. The reformulation is intended to reduce or eliminate some serious and common side effects, including rashes, pain and inflammation.
But regulators told the biotech that their bioequivalence study was badly flawed, claiming that the "authenticity of the drug products used in the pivotal bioequivalence trial (Study 530-01) could not be verified, which placed the results of the trial into question." Because there was doubt about which of the drugs was being administered–the experimental therapy or Vinorelbine–the bioequivalence results were in doubt and the study should be repeated ahead of an approval. But the company says that the two drugs have different physical characteristics that would make it hard for researchers to confuse which was which.
"We are disappointed with the (Food and Drug Administration's) determination," said Brian Culley, chief executive officer of Adventrx, in a statement. "We believe the authenticity of the drug products used in the pivotal study is verifiable and plan to discuss FDA's concerns in this regard."