August 13th, 2013 // 1:15 pm @ jmpickett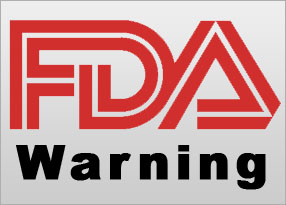 Latest FDA and cGMP Compliance News
It seems that Accorda Therapeutics is again having problems with FDA. The firm now has had three letters from FDA in a year, two of which were warning letters. The latest violation is the second time in this period that the company has been chastised for improper advertisements for its Ampyra drug, which is made to improve walking in patients suffering from multiple sclerosis.
In the new warning letter, FDA hit Accorda for a recent newspaper advertisement that omitted all of the information about risk. This includes contraindications, precautions and warnings. It also did not mention adverse events. Rather, the ad noted that it was not medical advice or any attempt to provide medical advice. You need to talk to your health care provider to determine if Ampyra is for you.
FDA noted in its warning letter that this violation was of particular concern, as FDA sent out an untitled letter just last year for false Ampyra promotions. The most recent violation involved a video that did not provide risk information and vastly overstated efficacy. For example, a very strong testimonial came from a female patient who said that she took the drug for 90 days and no longer needed to use her cane.
Even though it had such a big infraction on its record, Accorda did not follow the simple requirements for making a newspaper advertisement, which is to submit the ad to FDA ahead of time with an FDA form. Maybe the company hoped that FDA was not going to notice the ad? In this case, someone who saw the ad in The Des Moines Register sent the improper ad to FDA.
Accorda also got a warning letter just last year for paperwork issues, and FDA noted that in this current case, the firm is a repeat offender. In 2007, Accorda had some problems submitting adverse event reports within the required 15 day timeframe. This same issue was observed during another audit just three years later. When FDA came back two years later, FDA found that the company still was not reporting adverse events when it needed to.