May 30th, 2013 // 4:32 pm @ jmpickett
Latest FDA and cGMP Compliance News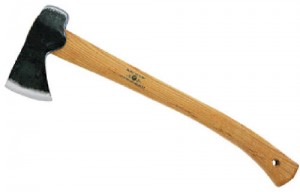 A month ago, AbbVie's Chief Scientific Officer retired. Now the firm is making big changes in R&D. It will lay off about 100 scientists from the pain discovery division, specifically, in neuroscience, according to our sources.
The changes in R&D are a small part of a large transformation at AbbVie, after it was split from Abbott Laboratories last year. AbbVie is dealing with several patent expirations, such as in cholesterol medicines, and the firm is going to lay off several hundred sales reps. The drug TriCor had $1.5 billion in sales in 2012 but it is going off patent. Also, Niaspan, which had $975 million in sales last year, will be dealing with tough generic competition this year.
These moves shows us that AbbVie has been stuck with a number of challenges since spinning off from Abbott. The drug maker is known as a pharma unit focused on research, but this company has problems with its portfolio that encompass more than a few cholesterol drugs.
AbbVie also gets much of its profits from Humira, the popular rheumatoid arthritis drug, which sells $8 billion a year, but a patent expiration is looming in 2016. How much sales will continue to increase is not clear to us. This drug is a complex biologic, so we don't think a biosimilar is going to come out right away.
The drug pipeline at AbbVie seems to be too dependent upon the hepatitis C marketplace, which shows that the new CEO needs to revitalize R&D to find some new markets. The word is that the new CEO has stressed the need for the company to have a change of culture, and the retirement of the CSO makes sense when seen in this light.