May 31st, 2011 // 12:43 pm @ jmpickett
A study run by the National Institutes of Health was ended 18 months early after finding that adding Niaspan to a statin in people with heart disease did not reduce the risk of cardiovascular events, including heart attacks and strokes. Moreover, Niaspan may have boosted the risk of ischemic events, raising questions about the benefit of raising HDL, or so-called good cholesterol, to fight heart disease.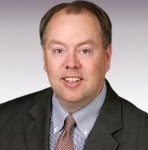 June 21 – Webinar – Former FDA Chief Council Sheldon Bradshaw – Warning Letter Update
Save $50 w/Offer Code 101250
The 3,414-person study, which added the Abbott Laboratories pill to Merck's Zocor, found the combination was linked to stroke in 1.6 percent of patients, compared with 0.7 percent among those given a placebo. The combo failed to reduce heart attacks, heart-related hospitalizations and the need for procedures to reduce chest pain and restore strong blood flow to the heart.
"The lack of effect on cardiovascular events is unexpected and a striking contrast to the results of previous trials and observational studies," Jeff Probstfield, the AIM-HIGH co-principal investigator and professor of medicine and epidemiology at the University of Washington, Seattle, say in a statement. "The AIM-HIGH findings do not support the trial's hypothesis that, in the population studied, adding extended-release niacin to simvastatin in participants with well-controlled LDL cholesterol can provide additional clinical benefit."
The results of the study, which was dubbed AIM-HIGH, are a blow to Abbott, which paid $3.4 billion for Kos Pharmaceuticals in 2006 in order to gain the rights to Niaspan. As a result, this is yet another cloud over the Abbott cardiovascular franchise.Last week, an FDA advisory panel recommended that the drugmaker, which sells a combination of Niaspan and simvastatin called Simcor, conduct a new trial of Trilipix after a government study failed to show heart benefits. "Given the benefits seen in earlier but smaller studies with Niaspan, today's news is a major surprise to us and another setback for ABT's cholesterol franchise (ACCORD with TriCor/TriLipix was a setback in 2010)," writes Wells Fargo Securities analyst Larry Biegelsen in an investor note.
The AIM-HIGH study followed patients with a history of heart disease and low levels of good cholesterol for 32 months – instead of the planned 50 months. The purpose was to test the theory that giving Niaspan to patients with HDL levels that were under control would experience an added benefit. The NIH noted that small clinical studies showed that relatively high residual cardiovascular risk exists among patients with cardiovascular disease, low HDL cholesterol, and high triglycerides despite managing LDL levels.
But finding treatments to raise HDL while lowering the risk have proved disappointing. Pfizer, for instance, withdrew a med called torcetrapib and ended a Phase III study early after the drug was linked to heart attacks and deaths (see this). And since then, additional research has fueled skepticism about the theory that raising HDL would prevent cardiovascular problems (read here).
The outcome of the AIM-HIGH study will also likely raise questions about other meds that are being developed to raise HDL by Roche and Merck, which is developing a drug called Cordaptive. [UPDATE: "Potentially more important than the direct impact on Cordaptive/Tredaptive may be what AIM-HIGH says about HDL-raising drugs in general. The biology and clinical effects of raising HDL through drug therapy are less well understood compared to LDL cholesterol, and there have now been several surprises in the field of HDL drug development," writes Sanford Bernstein analyst Tim Anderson in an investor note the day after the announcement.
"Recall the experience with Abbott's fenofibrate (a drug that primarily impacts triglycerides but also impacts HDL) in the ACCORD study, and the experience with Pfizer's failed pipeline drug torcetrapib, a CETP inhibitor. Merck is currently spending substantial sums on its own CETP inhibitor…if successful, anacetrapib would likely be a major product for the company. Investors and academics alike remain semi-skeptical of the CETP class, however, because of what happened with torcetrapib. Roche also has a CETP inhibitor program with data likely due in 2012. It is unclear at present whether further analyses of AIM-HIGH will serve to exonerate, or conversely impugn, HDL raising therapies."
In a statement, the FDA says: "At this time, FDA has made no new conclusions or recommendations regarding the use of extended-release niacin alone or in combination with simvastatin or other statins. The Agency will conduct a comprehensive review of the AIM-HIGH trial data as soon as they become available to determine their impact on the approved indications for extended-release niacin," or Niaspan.
For its part, Abbott maintains the study population didn't include everyone who may benefit from Niaspan. "Abbott will reflect the relevant study findings in the label after finalization of the AIM-HIGH study results and appropriate review," the drugmakers says in a statement. "There are a number of unanswered questions that remain, based on these interim study results."