September 6th, 2011 // 12:37 pm @ jmpickett
In 2003, Cecelia Mavica Ingraham, an administrative assistant in a marketing department at Johnson & Johnsons' Ortho-McNeil Pharmaceutical unit, learned that her teenaged daughter had acute lymphocytic leukemia. By May 2005, her daughter had passed away, but a problem arose in the workplace – for some 18 months, Ingraham continued to openly grieve, and displayed photos and her daughter's ballet slippers in her cubicle, allegedly making some co-workers uncomfortable.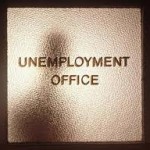 New Webinar: Avoid Your Career BEING RUINED By Product Recall
And so the head of her department met with Ingraham to say that several complaints had been lodged and so the pictures and slippers had to be removed, because the cumulative effect was disrupting the workplace to the point where others would try to avoid speaking with Ingraham. And the department head, Carl DeStefanis, told her she should "no longer speak of (her) daughter because she is dead." In response, she asked him if was telling her to "act (as) if (she) did not exist." And he said yes.
"He told me that speaking of her and having her pictures in my cubicle was a disturbance to the work environment and also that's why people avoided me," according to court documents. "You have to take those pictures down because she's dead, your daughter is dead, and it bothers people. They have a problem with it. And you can no longer speak about her…When they come to my cubicle they're bothered by it. They're disturbed by her pictures because she's dead and he kept on saying that. Again, I was in shock."
Ingraham left work that afternoon "crying" and "sobbing," and never returned. Over the next few days, she visited her cardiologist for heart palpitations and subsequently was treated with an angioplasty procedure and medication. She took short-term disability leave and eventually resigned from her job. She later filed a lawsuit claiming the J&J unit caused her to suffer severe emotional distress.
But last week, a New Jersey appeals court upheld an earlier decision by a state court to dismiss the lawsuit. "Although plaintiff's version of the meeting would allow the jury to view DeStefanis as insensitive and, perhaps negligent of plaintiff's vulnerability in her continuing bereavement, the conduct described does not meet the requisite standard to support a claim of intentional infliction of emotional distress," the panel wrote.
The evidence was not sufficient to demonstrate that "DeStefanis acted intentionally or recklessly to cause her severe emotional distress. Nothing in the record would allow a rational jury to find that DeStefanis intended to cause plaintiff emotional distress…His purpose was to address a workplace issue of efficiency and co-worker relationships.
"To satisfy the element of recklessness, plaintiff must prove that defendant acted "in deliberate disregard of a high degree of probability that emotional distress will follow…There is no question that any reasonable employer should know that telling a grieving mother not to talk about her deceased daughter might cause emotional distress, but a severe reaction was not a risk that one should predict. An employer is not charged under tort law with a duty to avoid all emotional distress to employees, only such distress that is extreme, outrageous, and 'utterly intolerable in a civilized community.' "
Source: Pharmalot