August 5th, 2011 // 12:58 pm @ jmpickett
Bristol-Myers Squibb was sued by the family of a New Jersey man whose death earlier this year was blamed on a toxic metal that was allegedly given to him by his estranged wife – who worked at the drugmaker as a chemist, The Star-Ledger of New Jersey reports.
Specifically, the lawsuit charges that Bristol-Myers knew that Tiane Li should not have been permitted access to thallium and had known she was volatile and previously threatened another employee who had obtained a temporary restraining order, the paper writes .
Advertisement: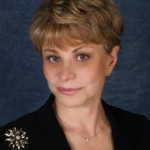 Dangerous Documents: How to Avoid Land Mines in Your FDA Documents and Emails
Totally Original, Interactive, 6-Hour IN PERSON Event featuring former DOJ Prosecutor Nancy Singer – Excellent ROI – Groups of 100+ Welcome! Invite Your Whole Team!
The lawsuit also named attending doctors at the University Medical Center in Princeton, where Xiaoye Wang, 39, went on January 14 with virus-like symptoms. However, the suit argues the docs did not take him seriously when he told them he believed his wife had poisoned him. As a result, Li was permitted unsupervised access to her husband until the day before his death on January 26.
Authorities said Li, who is charged with Wang's murder, began feeding him thallium sometime in November 2010 and continued while he was in the hospital. The lawsuit charged the docs believed Wang may have suffered from "paranoid syndrome." Wang and Li, 40, were supposed to finalize their divorce on the same he admitted himself to the hospital, the paper continues.
Li was charged with her husband's murder in February and remains in lieu of $4.15 million bail. Authorities tell the paper Li applied for a rush visa for her 2-year-old son in order to take him to China, where both of her parents came from, and that two days before her husband died she tried to purchase airplane tickets.
"A talented software engineer and a loving father of a toddler would be alive today if only one of the world's biggest drugmakers, and an accredited medical center had just done their jobs," Robert Mongeluzzi, an attorney for Wang's estate, tells the paper. "Bristol-Myers knew or should have known that Li was an unstable person who should never have had access to deadly thallium…This may sound like a story line right out of Agatha Christie, CSI or HOUSE, but it is tragically true."
Thallium, which the drugmaker once used for making medical imaging agents, can do bad things to people. Studies show that those who ingested large amounts over a short time reported vomiting, diarrhea, temporary hair loss, and effects on the nervous system, lungs, heart, liver, and kidneys, according to MedicineNet. It is is not clear how much thallium Li took from Bristol-Myers, how she was able to do so or what kind of procedures the drugmaker is supposed to have in place to ensure such thefts do not occur. We have asked for a comment and will update you accordingly.
UPDATE: A Bristol-Myers spokeswoman writes us this: "Our condolences go out to the family of Xiaoye Wang. We have not the seen complaint against BMS and will not comment. Bristol-Myers Squibb has provided assistance to law enforcement authorities during the investigation of Mr. Wang's death."
Source: Pharmalot