September 1st, 2011 // 1:12 pm @ jmpickett
Should one of the states that was involved in the investigation into Purdue Pharma and its notorious OxyContin painkiller withhold documents used to prosecute the drugmaker and three current and former executives? The question will be the subject of a hearing tomorrow in Massachusetts, where state Attorney General Martha Coakley has refused to release reams of pertinent paperwork.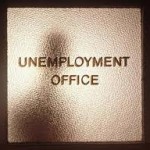 New Webinar: Avoid Your Career BEING RUINED By Product Recall
At issue are countless documents that were compiled by the US Department of Justice, which charged Purdue and execs with misbranding – they facilitated improper use of the drug and misled patients, regulators and doctors about addictive risks. All totaled, $634 million in fines were paid, and the execs were barred from doing business with federal healthcare programs, such as Medicare and Medicaid .
The guilty plea took place in 2007. And at the same time, 26 states also brought consumer fraud charges against the drugmaker for encouraging physicians to overprescribe OxyContin and, collectively, received a $19.5 million, of which nearly $1 million went to Massachusetts. At that point, David Egilman requested the documents that Massachusetts and other states used to press their case.
For those unaware, Egilman is a controversial figure. A clinical associate professor in the Brown University Department of Family Medicine, he is also a frequent expert witness to attorneys who file product-liability litigation against drugmakers. And he gained widespread notice for his role in leaking sealed court documents concerning serious side effects of the Zyprexa antipsychotic to the media, which he undertook because the public was not aware of the extent of the problems, including diabetes and obesity.
Facing civil and criminal penalties for violating a court order, however, Egilman eventually paid a $100,000 settlement fine (read more here), while Eli Lilly, which sells the pill, paid a $1.4 billion fine to settle civil and criminal charges. At the time, this penalty included the largest individual corporate criminal fine in History (look here). Egilman has also used his perch as an expert witness to comb through documents and write about seeding trials and ghostwritten medical studies (see here and here).
As for Purdue, Egilman believes the documents may indicate evidence of FDA and state regulatory incompetence, as well as malfeasance committed by the drugmaker. And in a letter to the AG, one of his attorneys writes that releasing the information "could only inform the general public and create an incentive for other pharmaceutical companies to obey consumer protection laws."
However, the AG has repeatedly refused to release the documents. In resisting disclosure, the AG staff has repeatedly argued that an exemption permits the office to exercise its discretion, and cites state law that say releasing the documents would not be in the public interest because there is a possibility of prejudicing effective law enforcement (here is the lawsuit, a series of letters and other motions filed in the court and here is a list of documents sought).
We asked Matthew Schrumpf, an assistant attorney general in the AG Consumer Protection Division, for a comment, but have not heard back. We will update you if a reply is received. As for Egilman, he wrote us this statement: "After the AGs and US Attorneys find out what illegal acts the pharmaceutical companies did, the AGs will gladly hide the evidence of the actual criminal acts for them. That is because large corporations are Martha Coakly's real constituents.
"These documents would show how the AGs let these criminal corporations off the hook. The AG has an additional interest in hiding Purdue Pharma's illegal acts; it is evidence of her incompetence and subservience to big corporations. You know OxyContin killed real persons and from a Romney or Coakley perspective, corporate persons never die and persons who work for them never go to jail. In most states, if a human being is convicted of a crime, they lose their right to vote; Coakley could strip the convicted Purdue Pharma corporation of its right to exist by stripping it of its 'citizenship' or corporate charter. The company could then be sold off to more responsible management."
Source: Pharmalot