April 18th, 2011 // 1:21 pm @ jmpickett
3 Trends for April 18, 2011, from Pharmpro.com:
1. There is an emboldened FDA intent on measuring up under a keenly interested Congress.
· There are sixteen (16) major pharma consent decrees dating from 1989 to 2010. What do they all have in common? No, it's not bodies in the street. It's GMP violations. Of these, only six (6) consent decrees have been vacated.
· Eric Blumberg, FDA Chief Deputy Counsel for Litigation, has been saying for the last ten (10) years that the FDA cannot expect progress until individuals are criminally charged. We're starting to see that now. (Enter stage left: KV's Marc Herelin, InterMune's W. Scott Harkonen, Forrest's Solomon, Glaxo's Lauren Stevens.)
· Margaret Hamburg, FDA Commissioner, said that the FDA will no longer issue multiple Warning Letters. Criteria have been developed for selecting cases for criminal prosecution of individuals.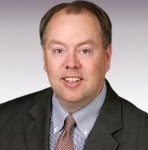 May 19 – Webinar – Former FDA Chief Council Sheldon Bradshaw – Warning Letter Update
Save 50% w/Offer Code 1012199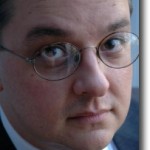 May 11 Top Selling Webinar – FDA Compliance Ace John Avellanet Presents – FDA Expectations of Senior Management
Save 50% Now with Offer Code 1012199
2. When there are repeated observations, the FDA questions the willingness and ability of the Quality Unit to exercise its responsibility.
· Repeated FDA483 observations are considered a failure of the Quality Unit, as stated in numerous Warning Letters.
· Warning Letter language recognizes that Quality Unit failure may be attributed to either an unwillingness to exercise its responsibility, or an inability due to lack of independence.
· Recent high-profile cases have ineffective quality units in common.
3. FDA expects the global deployment of the Quality Management System and oversight by corporate management.
· Corporations are expected to have oversight of the quality and regulatory compliance of their operating units.
· Some companies have "flattened" their organizations into non-compliance and lack of oversight upon the questionable advice of efficiency and cost-reduction experts.
· The Parke Doctrine holds management responsible although they may not have been directly involved or aware of violative conditions. Some of these individuals have appeared before Congress.