May 12th, 2011 // 12:18 pm @ jmpickett
Nearly a month has passed without a recall from Johnson & Johnson. This may cause recall withdrawal – pun intended – among those closely tracking the plethora of goods the health care giant has yanked over the past year; over-the-counter meds, hip replacement devices, contact lenses, prescription drugs and surgical sutures.
But never fear. Bill Weldon may still be ceo, but the problems continue. Today, the Johnson & Johnson is recalling lots comprising an estimated 2,000 or so bottles of its Prezista HIV 400mg med after consumers noticed a musty odor emanating from the packaging. The recalls are taking place in the UK, Ireland, Germany, Austria and Canada.
Why? Johnson & Johnson points to trace amounts of TBA found in bottles sourced from a common supplier (see the statement). The chemical, known formally as 2,4,6 tribromoanisole, is used in wooden pallets that transport and store packaging materials. The problem has plagued J&J and Pfizer for some time.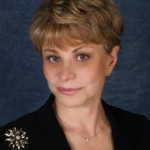 New Webinar – July 28 – Dangerous Documents: How to Avoid Landmines in Your FDA Documents and Emails
Speaker: Nancy Singer, President, Compliance-Alliance LLC, former DOJ attorney
Save $100 w/Offer Code 59100
Although Johnson & Johnson says no serious adverse events reports have been attributed to TBA, a "very small number of patients have reported temporary gastrointestinal symptoms." And so patients are being advised to continue taking their meds. No product shortage is anticipated, and the health care giant, meanwhile, says an internal investigation is underway with suppliers to evaluate "all potential sources of TBA."