August 12th, 2011 // 12:56 pm @ jmpickett
In another instance in which a drugmaker appears to have bribed overseas officials, Pfizer has "voluntarily" provided the US Department of Justice and the US Securities and Exchange Commission with information concerning "potentially improper payments made by Pfizer and Wyeth personnel in connection with certain unspecified sales activities outside the US.
The move comes amid increased scrutiny by the feds into the pharmaceutical industry and its interactions with foreign health care systems. In late 2009, the head of the Justice Department's Criminal Division warned drugmakers that there will be more criminal enforcement against interactions with foreign officials as they seek violations of the Foreign Corrupt Practices Act .
Advertisement: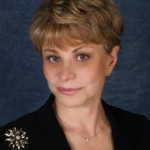 Dangerous Documents: How to Avoid Land Mines in Your FDA Documents and Emails
Totally Original, Interactive, 6-Hour IN PERSON Event featuring former DOJ Prosecutor Nancy Singer – Excellent ROI – Groups of 100+ Welcome! Invite Your Whole Team!
In April, Johnson & Johnson was fined $70 million for bribing public doctors in several European countries – and paying kickbacks to Iraq – to illegally obtain business (read this). And over the past year, at least five other drugmakers, including Merck and Eli Lilly, received letters as the feds seeks to uncover any FCPA violations. The probe is also exploring whether drugmakers and clinical trial organizations pay off third-party investigators to finesse research data .
The Pfizer submission was disclosed in a filing with the SEC and notes that the drugmaker is in "discussions" with the DOJ and SEC about a resolution . The filing goes on to say that improper payments and "other matters" are being investigated by authorities in various foreign countries, including a civil and criminal investigation in Germany over tax matters involving a Pfizer subsidiary.
Source: Pharmalot