September 2nd, 2011 // 12:28 pm @ jmpickett
Once again, a web page is deemed problematic by the FDA. In a letter sent by the agency earlier this week, Pfizer was chastised because its Lipitor web page made misleading representations and suggestions about several other drugs. The issue came to light, by the way, thanks to the FDA 'Bad Ad' program, which encourages people to file complaints about troublesome promotions .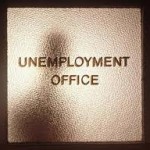 New Webinar: Avoid Your Career BEING RUINED By Product Recall
What exactly did the FDA find objectionable. In its letter, the Division of Drug Marketing, Advertising, and Communications noted that the Lipitor webpage contained a link that led to a webpage about Lipitor which contained a "Click to Continue" link. This took the visitors to individual product websites for Caduet and Chantix, and to the prescribing information for Norvasc.

Sept. 6 – Avoid the Dreaded Refuse-To-File, Plus Details on the 2012 eCTD FDA MANDATE
Speaker: Antoinette Azevedo, e-Submissionssolutions.com
However, Pfizer did not communicate any risk info. "This omission of risk information is particularly concerning as one of these products, Chantix, has a boxed warning," the FDA writes. "By omitting the most serious and frequently occurring risks associated with Caduet, Chantix, and Norvasc, the webpage misleadingly suggests that these drugs are safer than have been demonstrated. However, this is insufficient to mitigate the misleading omission of risk information from the 'Online Resources' webpage," a reference to the Lipitor webpage.
Consequently, the FDA concludes, the webpage misbrands the drugs. For its part, a Pfizer spokeswoman writes us that the drugmaker is reviewing the FDA letter and has already removed the content in question from the Lipitor website.
The FDA, by the way, reminds Pfizer that, in March 2009, DDMAC sent an Untitled Letter regarding sponsored links on Internet search engines for several of its meds, including Caduet and Chantix. The sponsored links cited were deemed misleading because they made representations and suggestions about efficacy, but failed to communicate any risk info. And so, DDMAC is "concerned that Pfizer is continuing to promote its products in a similarly violative manner."
Source: Pharmalot