May 13th, 2011 // 3:40 pm @ marquee
In an August 2009 speech to the Food and Drug Law Institute, FDA Commissioner Margaret A. Hamburg, M.D., emphasized the importance of enforcement (see our previous post here). Among other actions announced by Dr. Hamburg was a warning letter "close-out" process. Dr. Hamburg stated that "[i]f the FDA can determine, usually based on a re-inspection, that a firm has fully corrected the violations raised in a warning letter, we will provide to the firm a "close-out" letter indicating that the issues in the warning letter have been successfully addressed." Dr. Hamburg stated further that FDA's website would be updated to inform the public when a company receives a "close-out" letter. The new warning letter "close-out" process applies to warning letters issued on or after September 1, 2009.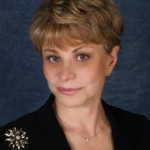 New Webinar – July 28 – Dangerous Documents: How to Avoid Landmines in Your FDA Documents and Emails
Speaker: Nancy Singer, President, Compliance-Alliance LLC, former DOJ attorney
Save $100 w/Offer Code 59100
Because more than a year and one-half has passed since the "close-out" process was implemented, we decided to look at FDA's webpage to see how the process is working. Recognizing that warning letters that have been issued recently would not be the subject of "close-out" letters because there would not have been sufficient time for a company to respond to the warning letter and for FDA to conduct a re-inspection to verify corrections, we looked only at the first four months of the warning letter "close-out" process, that is from September 1 through December 31, 2009. What we found suggests that the "close-out" process is not working. During the last four months of 2009, FDA issued a total of 241 warning letters. As of May 9, 2011, only 43 (17.8%) of the warning letters are the subject of "close-out" letters.
While all warning letters are serious, some of them have potentially more significant consequences than others. For example, a warning letter about misleading promotional activities can be corrected quickly simply by discontinuing use of the violative promotional materials. In contrast, warning letters alleging violations of current good manufacturing practices ("CGMPs") for drugs and the quality system regulation ("QSRs") in the case of medical devices have immediate and ongoing consequences. Many CGMP/QSR violations cannot be corrected immediately but require longer term corrective actions to address FDA's concerns. Typically, a warning letter will contain a statement to the effect that FDA may withhold approval of requests for export certificates as well as approval of pending applications until the violations have been corrected. In the case of foreign facilities, FDA is likely to issue an import alert to prevent products being brought into the United States. Given these consequences, we looked to see whether drug and device companies that received GMP/QSR warning letters fared any better in terms of obtaining "close-out" letters. There were 32 warning letters from September through December 2009 that are identified on FDA's warning letter webpage as involving CGMP/QSR violations. Of these, only 11 have been "closed-out." The shortest "close-out" time was approximately four months while the longest "close-out" time was more than 16 months. Other than the one four-month "close-out" letter, all the other "close-out" GMP/QSR letters took a minimum of eight months from issuance of the warning letter to the "close-out" letter.
It is not clear why after over 18 months two-thirds of the warning letters issued for CGMP/QSR violations remain open. Given the continuing effect on approvals, receiving a "close-out" letter should be a powerful incentive to industry to correct any violations observed by FDA even if corrective actions will take months to complete. If a warning letter still remains open after a year and a half, however, it begs the question whether a company has serious regulatory problems that it has been unable to fix or whether FDA is incapable of conducting prompt follow-up inspections to confirm that corrections have been made. In either event, the warning letter "close-out" process is not working as intended. Neither industry nor the public is well-served by this uncertainty.