May 26th, 2011 // 2:00 pm @ jmpickett
A class action law suit alleging that Bayer HealthCare Pharmaceuticals discriminated against female employees has now been expanded to include female sales reps and all women in the Bayer HealthCare Consumer Care unit, two groups of employees who were not originally part of a discrimination complaint filed two months ago
The initial lawsuit, filed by six current and former Bayer employees, charges a pattern of discrimination in pay, promotions, and the treatment of pregnant women and mothers. An amended complaint filed yesterday says sales reps were paid less but not promoted as often as men in similar jobs, while women in consumer care were sexually harassed by execs but the drugmaker ignored the problem.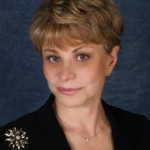 New Webinar – July 28 – Dangerous Documents: How to Avoid Landmines in Your FDA Documents and Emails
Speaker: Nancy Singer, President, Compliance-Alliance LLC, former DOJ attorney
Save $100 w/Offer Code 59100
Such charges have emerged in many workplaces, but recently allegations of sex discrimination and have haunted the pharmaceutical industry, where female employees – notably sales reps – have successfully brought lawsuits against other drugmakers.
Last summer, Novartis agreed to pay as much as $152.5 million to settle the sex discrimination class action lawsuit brought by female sales reps (back story). You can read what one Novartis rep had to say right here. Also last year, Sanofi agreed to pay $15.4 million to settle a class action lawsuit that accused the drugmaker of underpaying and underpromoting about 4,000 female US sales reps (see this). This latest suit against Bayer, by the way, was filed by the same attorneys who won the case against Novartis.
Not surprisingly, some of the details in the amended complaint border on salacious. For instance, one portion focuses on Vera Santangelo, a financial specialist and global analgesics controller, who charges she received less pay than her male colleagues, despite receiving superior performance reviews, and that she was sexually harassed and suffered retaliation for reporting the harassment. In particular, she cites a senior attorney for Bayer HealthCare, who repeatedly made remarks about her body, her clothing and also made an inappropriate comment during an elevator ride.
"One morning in September 2010, the defendant (Cleve) Scott approached Ms. Santangelo while she was in the cafeteria. As she headed towards the elevator, he came up behind her, tapped her on the shoulder and said, 'I'm going to join you for the ride.' He then followed her into the elevator where the two of them were alone. During the elevator ride, Ms. Santangelo could see Defendant Scott eyeing her body and the oblong-shaped donut in her hand. When the elevator reached her floor, she told Defendant Scott to have a nice day. At that point, he grabbed her arm and whispered, 'Not as nice of a day as if I could watch that whole donut slide down your throat.' "
The lawsuit then states that Scott's office was on the same floor as the cafeteria, so his decision to take the elevator "was solely for the purpose of harassing her," and he allegedly walked down the stairs to his office after the elevator ride had finished. There were other episodes that irked her, but when she complained to her manager, he "dismissed or diminished her concerns and … made it seem like the sexual harassment she was experiencing was her fault or her problem." And in a subsequent performance review, her manager called her "too emotional" and threatened to lower her rating, which would have prevent her from receiving a pay raise and make her ineligible for future promotions.