August 5th, 2011 // 12:57 pm @ jmpickett
The FBI and the Office of Inspector General of the US Department of Health and Human Services raided the San Diego headquarters of NexBio earlier today and served search warrants in connection with a white-collar criminal investigation, according to reports. No arrests were made.
Nearly two dozen closed cardboard boxes were stacked against the front lobby desk, while another dozen empty boxes remained on the other side of the lobby as agents filed in and out of the building. "We're out there to seize records in support of bringing charges against responsible parties," an FBI spokesman tells The San Diego Union Tribune.
Advertisement: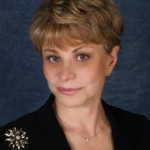 Dangerous Documents: How to Avoid Land Mines in Your FDA Documents and Emails
Totally Original, Interactive, 6-Hour IN PERSON Event featuring former DOJ Prosecutor Nancy Singer – Excellent ROI – Groups of 100+ Welcome! Invite Your Whole Team!
Since its founding in 2003, NexBio has won at least $73 million in grants and contracts from the National Institutes of Health to develop and test Fludase, a powdered inhaler designed to block a receptor that flu virus strains use to enter cells in the airways, the paper notes. Its novel technology won a place on the 2005 Scientific American list of the 50 most influential scientists or companies.
At the same time, the top two NexBio execs – ceo Mang Yu and R&D head Fang Fang – were sued by their former company, Perlan Therapeutics. The lawsuit alleged Fang stole the idea for Fludase. Yu and Fang are married and started Perlan in 1997 as CFY Biomedicals. Yu resigned in 2001 after funds were raised and the corporate name was changed. Fang remained with Perlan until May 2003 then joined NexBio. A federal judge dismissed the suit five years ago, according to the paper.
Source: Pharmalot