February 10th, 2012 // 1:31 pm @ jmpickett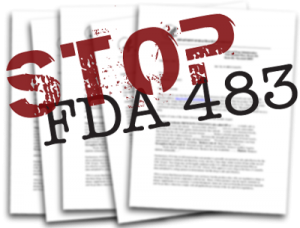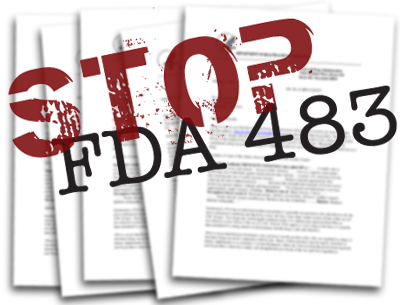 New Webinar With Highly Detailed FDA 483/WL Data!
The watchdog agency for the accounting industry said Wednesday that it has fined big firm Ernst & Young $2 million for alleged lapses in three audits of a pharmaceutical company.
The Public Company Accounting Oversight Board said the civil fine against the accounting firm was the largest it has levied since it began operating in 2003. At issue are audits of Medicis Pharmaceutical Corp. in 2005, 2006 and 2007.
In the settlement, the independent agency also censured Ernst & Young, and it sanctioned three current firm partners and one who has retired. Censure generally brings the possibility that a firm or individual could face a stiffer sanction if the alleged violation is repeated.
In the audits, Ernst & Young failed to properly evaluate a significant element, the amount Medicis set aside to account for the cost of product returns, the PCAOB said. Medicis, based in Scottsdale, Ariz., makes drugs for skin conditions such as acne and facial wrinkles.
New York-based Ernst & Young is one of the Big Four accounting firms that dominate the market, along with PricewaterhouseCoopers, KPMG and Deloitte. Ernst & Young has been Medicis' outside auditor for more than 20 years, the PCAOB said.
The firm and the four partners "failed to fulfill their bedrock responsibility," PCAOB Chairman James Doty said in a statement.
"The auditor's job is to exercise professional skepticism in evaluating a public company's accounting and in conducting its audit, to ensure that investors receive reliable information – which did not happen in this case," Doty said.
Ernst & Young and the partners did not admit or deny wrongdoing.
In a statement, the firm said it cooperated fully with the PCAOB in its investigation.
"This settlement allows us to put this matter behind us," Ernst & Young said. "We have implemented changes to our policies and procedures that directly address the PCAOB's concerns and will enhance quality in the future. We take these issues very seriously, and remain highly confident in the quality of our audits."
Congress created the PCAOB in a 2002 anti-fraud law responding to the wave of corporate scandals that began with Enron in late 2001. It has subpoena power and the authority to discipline accountants. Its operations are funded by fees levied on public companies according to their size.
In the latest settlements, the PCAOB barred Ernst & Young partner Jeffrey Anderson from all public-company accounting for at least two years and fined him $50,000. Robert Thibault, who retired from the firm, was barred for at least one year and fined $25,000. Two partners at the firm, Ronald Butler and Thomas Christie, were censured. Butler also was fined $25,000.
Medicis said Wednesday that it corrected the accounting error that caused problems with the three audits as soon as it was discovered in 2008 and restated its financial statements.
"It actually revealed that we were more profitable across the overall six-year restatement period," the company said in a statement.
Several independent reviews found that the errors didn't stem from any improper efforts to inflate earnings, Medicis said.