June 16th, 2011 // 12:53 pm @ jmpickett
Dr. Reddy's is facing regulatory troubles on two continents. The branded generics maker has received an FDA warning letter concerning an intermediates and API manufacturing plant in Mexico. And it's being probed by India's directorate of factories over alleged safety violations that contributed to the deaths of two workers at facilities in Andhra Pradesh, east of Hyderabad.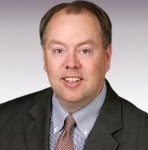 June 21 – Webinar – Former FDA Chief Council Sheldon Bradshaw – Latest FDA Warning Letter Trends for 2011
Save $100.00 Per Site with Coupon Code 59100
Much of the daily press treated the news of the warning letter for the Mexican plant, Industrias Quimicas Falcon de Mexico, (Dr. Reddy's Mexico), in run-of-the-mill fashion. Most, perhaps following the lead of the company-issued statement, appeared to report the warning letter as an additional request for information and action, rather than the formal response to what the regulator considered an inadequate action plan following shortcomings reported from a November 2010 inspection.
And that may be why financial markets barely shrugged at the news. "We believe the company is in a strong position and will tackle the manufacturing facility issue prudently," Zacks Equity Research said of the warning letter.
The missive includes four counts–as was widely reported–with no mention of their significance. "Your firm did not validate analytical methods used to test APIs," according to the first count. It cites one lack of methods validation and then states, "This is just one example of numerous methods used by your firm that had not been validated according to approved procedures." In addition, a redacted number of APIs "had no method validation."
The second count of the warning involves incomplete cleaning validation. Some equipment had no documented cleaning validation. "We are concerned about the impact that the lack of cleaning validation has on marketed product," the letter says.
These are significant violations of manufacturing fundamentals. Coupled with the fatal fire at the API plant in India, a picture of GMP mayhem appears to be emerging at a company known for its process expertise and operations strength. Two contract workers perished in the mid-March blaze, which started in a material-handling lift area.