May 18th, 2011 // 1:15 pm @ jmpickett
To some, a forecast is an opportunity to see the glass as half full. To others, the glass may be half empty. Then again, it is just a stupid glass. Consider the latest projection from IMS Health, which offers some good news and bad news for just about everyone. In its most recent annual briefing, the market research firm projects global spending for meds will reach nearly $1.1 trillion by 2015.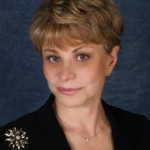 New Webinar – July 28 – Dangerous Documents: How to Avoid Landmines in Your FDA Documents and Emails
Speaker: Nancy Singer, President, Compliance-Alliance LLC, former DOJ attorney
Save $100 w/Offer Code 59100
This amounts to a compound annual growth rate of 3 percent to 6 percent over the next five years, but this will be lower than the 6.2 percent rate registered over the past five years. The reasons are not hard to discern: less spending expected in the US, which remains the world's biggest market; ongoing patent expirations on some of the biggest sellers and assorted price controls, price cuts and cost evaluations in various countries, from Germany and Spain to Japan and China. IMS estimates that population and aging trends will add just 1 percent to spending.
On the other hand, emerging markets are expected to nearly double spending to $285 million to $315 billion, compared with $151 billion last year. By 2015, IMS these markets will become the second largest geographic segment globally – surpassing Germany, France, Italy, Spain and the UK combined, and approaching levels seen in the US. In other words, those drugmakers that continue to position themselves to do business in such places as China and India may be able to compensate.
Back to the sobering news, for brand-name drugmakers, anyway. Spending on their meds will remain at the same level in 2015 as in 2010. Globally, market share for branded drugs will slide to 53 percent by then, down from 64 percent last year and 70 percent in 2005. And while emerging markets will spend more on brand-name meds, 80 cents of every dollar spent in these markets in 2015 will be for generics. Why? Generic spending in these countries are forecast to grow by $47 billion, with 60 percent due to increased use and the rest attributed to newly available offerings.
Some other nuggets: expiring patents on big sellers will generate $98 billion in net savings to payers in developed countries through 2015, compared with $54 billion in savings realized between 2005 and 2010. Not surprisingly, generic spending will grow more in the US than elsewhere. Meanwhile, IMS did not count rebates and discounts that are being extracted by public and private payers. Last year, these amounted to $60 billion to $65 billion, and will hit $65 billion to 75 billion by 2015.
Another tidbit: By 2015, IMS expects spending on biosimilars to exceed $2 billion annually, or about 1 percent of total global spending on biologics. Murray Aitken, executive director at the IMS Institute for Healthcare Informatics, expects to see new biosimilars enter the US market by 2014, which will help accelerate spending for biosimilars over the 2010 level of $311 million.
As for therapeutic classes, Aitken says oncology will continue to be the leading category, but growth rates will slow by 5 percent to 8 percent since "existing targeted therapies already have been widely adopted. Spending on diabetes meds will grow from 4 percent to 7 percent, and spending on asthma drugs will increase 2 percent to 5 percent. As for cholesterol pills, spending is forecast to plummet to $31 billion in 2015 from $37 billion in 2010, reflecting generic arrivals.