March 3rd, 2013 // 3:06 am @ jmpickett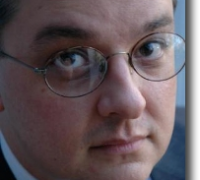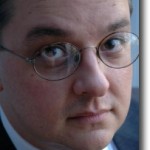 CD or Download Archived Recording Available!
Available Upon Request – Certificate of Attendance for All Attendees to Fulfill Training Requirements
Free Webinar CD and Download Recording Included!
Learn how your senior management team can management FDA compliance effectively with just 48 hours per year. Discover 14 typical FDA auditor questions regarding quality systems management, top 7 FDA risk enforcement priorities. Learn six do's and seven don'ts on effective quality management oversight.
Senior Management Compliance cGMP Tips You Will Learn in This Webinar:
How effective compliance senior management oversight takes just 48 HOURS PER YEAR
The average cost per person (in thousands of dollars) for effective quality management oversight (less than this is an FDA red flag)
14 typical FDA auditor questions regarding your quality systems management
Top 7 FDA risk enforcement priorities (5 involve your senior management team)
The huge costs of a consent decree ($300 mil+ average) vs. effective quality management ($500k average)
Huge costs of a post-warning letter clean up ($480k average) vs. mock FDA audit ($14K average)
6 do's and 7 don'ts on effective quality management oversight
More:
What the FDA expects of senior management when it comes to quality system and compliance infrastructure oversight
Five crucial challenges to overcome to avoid FDA enforcement action
How the inspector will determine if a quality system is being managed effectively
What will prompt FDA to publicly name you … and how to avoid it
Seven steps to take every year to prove effective oversight of SOPs and policies
How to ethically limit your personal exposure as an officer of the company
You will receive ICH Q10 guidance with emphasis on management accountability, FDA warning letter samples that cite poor executive oversight, and OIG's compliance program guidance for executives.
What You Get Free
Powerpoint Slides to Print Out and Share
CD Recording and Download Recording of the Presentation – Share With Colleagues!
Free Report #1 -How to Meet Compliance and Records Requirements of the US Food and Drug Administration, by John Avellanet, President, Cerulean Associates LLC
Free Report #2 – Are 'Land Mines' Hiding in Your Supplier Records?, by John Avellanet, President, Cerulean Associates LLC
Free Report #3 -Rapid Deployment Tips to Prepare for an FDA Inspection Quickly, John Avellanet, President, Cerulean Associates LLC
About the Presenter
"John Avellanet is an excellent speaker – one of the best I have ever heard. His message is direct, clear, timely, and relevant. His visuals enhance the message. He also includes many of his personal experiences that further support the discussion. Any organization or conference director would do well to make sure he's prominent on the program."
- Dr. Paul Pluta, Institute of Validation Technology, Chicago, Illinois
John Avellanet, author of Get to Market Now! Turn FDA Compliance into a Competitive Edge in the Era of Personalized Medicine (Logos Press), is the founder and managing director of Cerulean Associates LLC. His clients include Fortune 50 biopharmaceutical firms, medical device startups, and everything in between.
Mr. Avellanet has gained tremendous acclaim for his speeches, workshops, and business-savvy compliance consulting work with corporate clients and conference venues around the world. One CEO recently commented,
"I would go out of my way to hear John speak on any subject just to enjoy his style of message delivery. He speaks with a brilliant combination of energy, humor, positive attitude, and solid meat-on-the-bones details. Just perfect."
You can learn more about Mr. Avellanet through his independent advisory firm, Cerulean Associates LLC, on the web at http://www.Ceruleanllc.com, or through his award-winning blog at http://www.ComplianceZen.com.